Hagamos de esta COMUNIDAD DEL METAL Y EL HARDROCK la mas grande de T!
Ver más
10,655

Miembros

5,559

Temas

2,739

Seguidores
Bandas Precursoras del Hard Rock y Heavy Metal



El Amanecer del Hard Rock
y el Heavy Metal.

(por Mercenario de Salinas)


A fines de la dècada de los años 60s , al extremarse el rock nacen el hard rock y heavy rock
a mi parecer todo se diò cmo si de un "efecto dominò" se tratase, al agregar nuevos efectos y mayor amplificaciòn a guitarras y bajos , el estilo de tocar la baterìa, se volviò mas agresivo, y los vocalistas tambièn debieron "subir" en nitidez y potencia vocal, para mantenerse a la par, de un sonido creciente en agresividad y potencia, para estar en consonancia con el conjunto.

Al principio se confundìan hard rock y heavy rock, comenzando a diferenciarse mejor, hacia fines de los años 70s,al comenzar a crecer el poderoso Heavy Metal. Esta es mi opiniòn personal y no voy a extenderme mucho màs en palabras; y a continuaciòn voy a compartirles una serie de bandas, que considero de interés ;
(solo discos editados màximo hasta 1975,
o bandas nacidas hasta 1975).

Esto tenìa ganas de decirlo, a manera de introducciòn, y ahora compartirles algunos discos de aquellos primeros años, que vieron el nacimiento del Hard Rock y el Heavy Metal..
Clicando sobre nombres de bandas,
accedes a datos ;

Clicando sobre nombres de discos,
accedes a escucharlos.
Jimi Hendrix (1962-1970)
Jimi Hendrix - Rainbow Bridge (1971)
The Who - (1964)
The Who - My Generation (1965)
The Who - Quadrophenia (1973)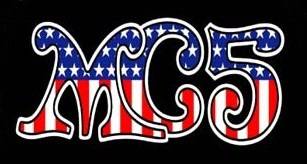 MC5 (1964-1972)
MC5 - '66 Breakout!
MC5 - Kick Out The Jams (1969)
MC5 - Back in the USA (1970)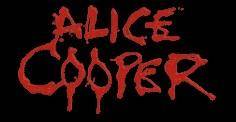 Alice Cooper (1964)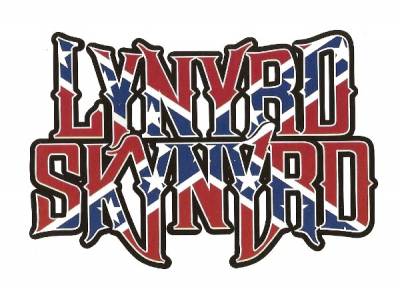 Lynyrd Skynyrd (1964)
Lynyrd Skynyrd - Pronounced 'Lĕh-'nérd 'Skin-'nérd (1973)
Lynyrd Skynyrd ~ Second Helping (1974)
Cream (1966)
Cream - Disraeli Gears (1967)
Cream - Wheels of Fire (1968)
Cream - Live in Oakland (1968)
Blue Cheer (1966)
Blue Cheer - Outsideinside (1968)
Gun (1967-1971)
Gun - Gun (1968)
Gun - Gunsight (1969)

The Stooges (1967)
The Stooges - The Stooges (1969)
The Stooges - Fun House (1970)
The Stooges - Raw Power (1973)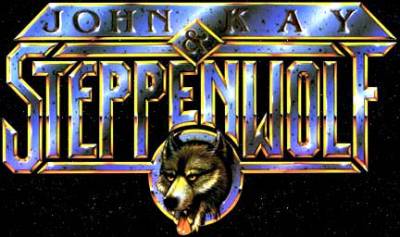 Steppenwolf - (1967)

Iron Butterfly (1966)
Iron Butterfly - Heavy (1968)
Iron Butterfly - In-a-Gadda-da-Vida (1968)
Blue Öyster Cult (1967)
Blue Oyster Cult-Blue Oyster Cult (1972)
Blue Oyster Cult - Tyranny And Mutation (1973)
Blue Oyster Cult - Secret Treaties (1974)

Dust (USA) (1968-1973)
Dust - Dust (1971)
Dust - Hard Attack (1972)
Nazareth (1968)
Nazareth - Nazareth (1971)
Nazareth - Exercises (1972)
Nazareth - Hair of the Dog (1975)
Deep Purple (1968)
Deep Purple - Fireball (1971)
Deep Purple - Machine Head (1972)
Deep Purple - Who Do We Think We Are (1973)
Deep Purple - Stormbringer (1974)
Deep Purple - Burn (1974)
Rush (Can) (1968)
Rush - Rush (1974)
Rush - Fly By Night (1975)
Rush - Caress of Steel (1975)
Wishbone Ash (1969)
Wishbone Ash - Argus (1972)
Wishbone Ash's - "Live Dates" (1973)
King Crimson (1969)
King Crimson - Red (1974)
Thin Lizzy (1969)
ZZ Top (1969)
ZZ Top - Fandango ! (1975)
Mountain (USA) (1969)
Mountain - Climbing! (1970)
Mountain - Avalanche (1974)
Uriah Heep (1969)
Uriah Heep - Very 'Eavy... Very 'Umble (1970)
Uriah Heep - Salisbury (1971)
Uriah Heep - Look at Yourself (1971)
Uriah Heep - The Magician's Birthday (1972)
Uriah Heep - Demons And Wizards (1972)
Uriah Heep - Sweet Freedom (1973)
Uriah Heep - Return to Fantasy (1975)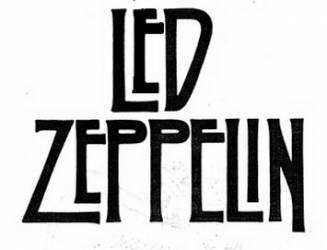 Led Zeppelin (1969-1980)
Led Zeppelin I (1969)
Led Zeppelin II (1969)
Led Zeppelin III (1970)
Led Zeppelin IV (1971)
Houses of the Holy (1973)
Led Zeppelin - Physical Graffiti (1975)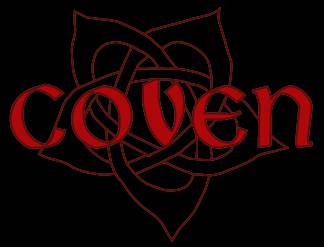 Coven (USA) (1969)
Coven - Satanic Mass 1969
Coven - Wicked Woman
Coven - Blood on the Snow


Humble Pie (1969-2003)

Humble Pie - On Stage 1970
http://www.youtube.com/watch?v=xLVBFpQ6awY

Humble Pie: - Humble Pie (1970)

Humble Pie: - Performance Rockin' The Fillmore' (1971)





Truth And Janey (1969-1980)
Truth And Janey - No Rest for the Wicked (1975)


Aerosmith (1970)

Aerosmith - Aerosmith (1973)
http://www.youtube.com/watch?v=mbpNO3OZNP4

Aerosmith - Get Your Wings (1974)
http://www.youtube.com/watch?v=fry1cTsbl70
http://www.youtube.com/watch?v=aK8Cv85krYc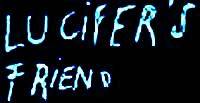 Lucifer's Friend (1970-1994)
Lucifer's Friend - Lucifer's Friend (1970)
Lucifer's Friend - Banquet (1974)

Captain Beyond (1971-1999)
Captain Beyond - Captain Beyond (1972)
Captain Beyond - Sufficiently Breathless (1973)
Kiss (1972)
Van Halen (1972)
Poobah (1972)
Montrose (1972-2012)
Montrose - KSAN, San Francisco, Ca (1973)
ACϟDC - (1973)
ACϟDC - High Voltage (1975)
ACϟDC - T.N.T. (1975)
Triumph (Can) (1975)
Bandas Pre-Heavy y
Precursoras del Hevy Metal
Scorpions (1965)
Scorpions - Lonesome Crow (1972)
Scorpions - In Trance (1975)


Budgie (1967)

Budgie - First Three Albums Full (1971, 1972, 1973)

Budgie - Budgie (1971)

Budgie - Squawk (1972)

Never Turn Your Back on a Friend (1973)
http://www.youtube.com/watch?v=INdoj26IJIA
http://www.youtube.com/watch?v=GUI3hxV0d8o

The Best of Budgie (975)

Budgie - Bandolier (1975)



Black Sabbath (1968)
Black Sabbath - Paranoid (1970)
Black Sabbath - Walpurgis (1970)
Black Sabbath - Master Of Reality (1971)
Black Sabbath - Sabbath, Bloody Sabbath (1973)
Black Sabbath - Sabotage (1975)
Sir Lord Baltimore (1968)
Sir Lord Baltimore - Kingdom Come (1970)


Tractor (UK) (1966)

The Way We Live - A Candle For Judith (1971)

http://www.youtube.com/watch?v=KGydNr9QC9E
http://www.youtube.com/watch?v=GOHjPYl7Ihk





UFO - (1969)

UFO-Phenomenon (1974)
http://www.youtube.com/watch?v=_EuQqMQJsjY
http://www.youtube.com/watch?v=6e4aWGacW7g

UFO - Force It (1975)



Lucifer Was (1970)
Lucifer Was - Underground and Beyond
Orang-Utan (1970-1971)

Accept (1971)
Armageddon (USA) (1974-1975)
Armageddon - Armageddon (1975)
Raven (1974)
Krokus (1975)
Rainbow (1975-1997)
Motörhead (1975)
Iron Maiden (1975)
Girlschool (1975)
White Spirit (1975-1982)

En 1976 nacieron Saxon y Diamond Head :
en 1977 Samson , etc etc ... hasta hoy.
Pero este Tema , ya terninò


Salu2


metalmercenario

0

Calificación

0

Seguidores

99

Visitas

1

Favoritos