En esta comunidad puedes encontrar y compartir Videos Online de Rock y todo lo que tenga que ver con este maravilloso genero.
Ver más
5,057

Miembros

4,208

Temas

2,353

Seguidores
The Allman Brothers Band - Discografía definitiva
---
The Allman Brothers Band - Biografía
Legendaria formación estadounidense de los años 70, epítome del rock sureño por su apasionante mezcolanza de estilos anclados en las raíces de la música americana. Rock, blues, soul y country predominantemente pero sin dejar de lado otros sonidos como el jazz, el gospel o la música clásica, son la base de esta esencial banda, cuya mayor característica son sus arrebatadoras y nada autocomplacientes jams en directo.
El principal impulsor del proyecto de los Allman Brothers fue el propio Duane, excepcional e inventivo guitarrista (especialmente en la slide) que había nacido el 20 de noviembre de 1946 en Nashville, Tennessee.
Junto a él estaba su hermano menor Gregg (nacido el 8 de diciembre de 1947 en Nashville, Tennessee), quien se ocupaba del órgano y de la principal parte vocal. Forrest Richard Betts, apodado Dickey (nacido el 12 de diciembre de 1943 en West Palm Beach, Florida) se ocupaba de la segunda guitarra, Berry Oakley (nacido el 4 de abril de 1948 en Chicago, Illinois) era el bajista y la pareja Butch Trucks y Jaimoe Jai Johanny se encargaban de sus respectivas baterías. Dickey Betts y Berry Oakley procedían del grupo Second Coming, Butch Trucks de Thirty first of February y Jaimoe era un amigo de Duane, que había trabajado como músico de sesión en Fame.

Su primer disco fue el homónimo "The Allman Brothers Band" (1969), publicado en el sello de Phil Walden (manager de Otis Redding) Capricorn Records y producido por Adrian Barber.
El resultado fue un gran trabajo debut repleto de blues y rock distinguido por la sabia interactuación guitarrera establecidad entre Duane y Dickey y la buena capacidad en la escritura de Gregg Allman, también un magnífico vocalista y teclista.
Si "The Allman Brothers Band" había sido un espléndido comienzo, el sexteto grabaría una continuación aún mejor, "Idlewild South" (1970), un sensacional disco producido por Tom Dowd que contiene varias joyas en estudio de la banda, entre ellas "Midnight rider" o "In memory of Elizabeth Reed".

Este fue el primer álbum de los Allman Brothers en el que Betts comenzó a destacar por su habilidad en la composición.
En 1971 publicaron su trabajo más popular y uno de sus cimas como grupo, el doble álbum en directo grabado en Nueva York "At The Fillmore East" (1971).
Sus excitantes conciertos, plagados de largas pero nada pesadas jams, pueden ser paladeados en este gigantesco disco de blues rock con querencia jazz que cuenta con temas de la talla de "Statesboro blues" o "Whipping post".
Este trabajo consolidó a los Allman Brothers como una de las mejores formaciones de los Estados Unidos en su época y logró unos estupendos resultados comerciales.
Esta situación feliz duró poco para la banda, pues unas semanas después de la publicación de "At the Filmore East", Duane Allman fallecía a causa de un accidente de moto el 29 de octubre de 1971.
A pesar de esta terrible pérdida, los Allman Brothers proseguirían su senda triunfal con "Eat a peach" (1972), otro magistral doble álbum con partes en estudio y en directo en el cual se puede escuchar todavía la llorada guitarra de Duane.
El disco fue un gran éxito en ventas, alcanzando el puesto número 5 en listas de Lps.
La tragedia en el seno del grupo se acrecentó cuando en medio de las grabaciones de su nuevo Lp "Brothers and sisters" (1973), falleció Berry Oakley en 1972 a causa de un accidente similar al de su compañero.
Las ausencias de Oakley y de Duane en el grupo fueron sustituidas por el bajista Lamar Williams y por el teclista Chuck Leavell.
"Brothers and sisters" supuso otro gran trabajo del conjunto sureño y se caracteriza por el ascenso al liderazgo del grupo del guitarrista, cantante y compositor Dickey Betts. Fue su álbum más vendido, alcanzando el puesto número 1 en las listas de Lps.
Algunas de sus piezas se convirtieron en clásicos de primer orden como el instrumental "Jessica" o "Ramblin' man" (número 2 en singles).
Esta borrachera de éxito comenzó a provocar disensiones internas, en especial entre Betts y Gregg, quienes iniciarían en esos años sus respectivas carreras en solitario.
El liderazgo de Betts era cada vez más claro, lo que alejaba también el interés de Gregg por la formación y su distanciamiento con los demás miembros, apartados de la vorágine estelar.
"Win, Lose or Draw" (1975), el nuevo trabajo en estudio de los Allman Brothers Band supuso un paso atrás en su carrera y una decepción para público y crítica.
La culminación de estas tensiones fue el juicio por drogas a Gregg Allman, en el cual testificó en contra de un roadie del grupo, con la posterior condena para éste.
Esta declaración supuso la ruptura del espíritu comunero que alentaba a la formación de Macon y la reacción de sus compañeros fue el abandono total de relaciones con su antiguo amigo y compañero de fatigas musicales. Corría el año 1976 y los Allman Brothers decidieron romper como grupo.
En 1989 los Allman Brothers volvieron a la carga con el muy estimable "Seven turns" (1990), excelente disco que presentaba al nuevo guitarrista Warren Haynes, al bajista Allen Woody y al teclista Johnny Neel.
El año siguiente publicaban otra buena obra titulada "Shades of two worlds" (1991) y con posterioridad varios directos que propagaban su espléndido hacer encima de los escenarios.
Nuevas idas y venidas con incorporaciones como el guitarrista Derek Trucks y el bajista Oteil Burbridge continuaron la llama sonora (principalmente en vivo) de esta institución americana llamada The Allman Brothers Band.
Discografía completa
The Allman Brothers Band (1969)
1. Don't Want You No More
2. It's Not My Cross to Bear
3. Black Hearted Woman
4. Trouble No More
5. Every Hungry Woman
6. Dreams
7. Whipping Post
Idlewild South (1970)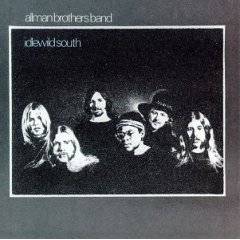 1. Revival
2. Don't Keep Me Wonderin'
3. Midnight Rider
4. In Memory of Elizabeth Reed
5. Hoochie Coochie Man
6. Please Call Home
7. Leave My Blues at Home
With or Without You (1970)

01 - One More Ride
02 - Home Jam
03 - Little Martha
04 - Statesboro Blues
05 - In Memory Of Elizabeth Reed
06 - Midnight Rider
07 - Hootchie Koochie Man
08 - One More Ride
09 - Allman Jam
10 - Instrumental Jam
11 - Trouble No More
12 - Don't Keep Me Wondering
13 - You Don't Love Me
14 - Terraplane Blues-Come On In My Kitchen
15 - You Don't Love Me
At Fillmore East (1971)
1. Statesboro Blues
2. Done Somebody Wrong
3. Stormy Monday
4. You Don't Love Me
5. Hot 'Lanta
6. In Memory of Elizabeth Reed
7. Whipping Post
Beginnings (1971)
1. Don't Want You No More
2. It's Not My Cross to Bear
3. Black Hearted Woman
4. Trouble No More
5. Every Hungry Woman
6. Dreams
7. Whipping Post
8. Revival
9. Don't Keep Me Wonderin'
10. Midnight Rider
11. In Memory of Elizabeth Reed
12. (I'm Your) Hoochie Coochie Man
13. Please Call Home
14. Leave My Blues at Home

Fillmore East (closing night) (1971)
01. Bill Graham Introduction
02. Statesboro Blues
03. Don't Keep Me Wonderin'
04. Done Somebody Wrong
05. One Way Out
06. In Memory Of Elizabeth Reed
07. Midnight Rider
08. Hot 'Lanta
09. Whipping Post
10. You Don't Love Me - Soul Serenade
Eat a Peach (1972)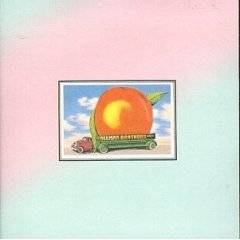 1. Ain't Wastin' Time No More
2. Les Brers in a Minor
3. Melissa
4. Mountain Jam
5. One Way Out
6. Trouble No More
7. Stand Back
8. Blue Sky
9. Little Martha
Brothers and Sisters (1973)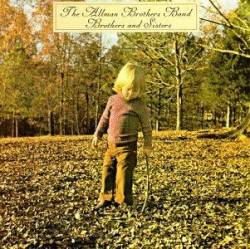 1. Wasted Words
2. Ramblin' Man
3. Come and Go Blues
4. Jelly Jelly
5. Southbound
6. Jessica
7. Pony Boy
Win, Lose or Draw (1975)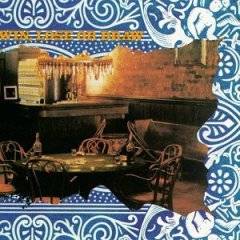 1. Can't Lose What You Never Had
2. Just Another Love Song
3. Nevertheless
4. Win, Lose or Draw
5. Louisiana Lou and Three Card Monty John
6. High Falls
7. Sweet Mama
Wipe the Windows, Check the Oil, Dollar Gas (1976)
1. Introduction by Bill Graham
2. Wasted Words
3. Southbound
4. Ramblin' Man
5. In Memory of Elizabeth Reed
6. Ain't Wastin' Time No More
7. Come and Go Blues
8. Can't Lose What You Never Had
9. Don't Want You No More
10. It's Not My Cross to Bear
11. Jessica
Enlightened Rogues (1979)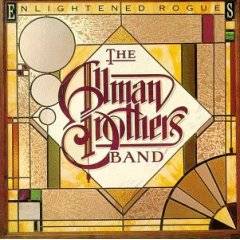 1. Crazy Love
2. Can't Take it with You
3. Pegasus
4. Need Your Love So Bad
5. Blind Love
6. Try it One More Time
7. Just Ain't Easy
8. Sail Away
Reach For The Sky (1982)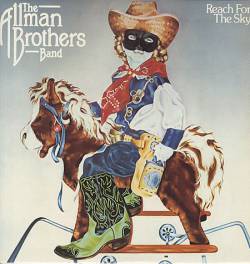 1. Hell & High Water
2. Mystery Woman
3. From the Madness of the West
4. I Got a Right to Be Wrong
5. Angeline
6. Famous Last Words
7. Keep on Keepin' on
8. So Long
Brothers Of The Road (1981)
1. Brothers of the Road
2. Leavin'
3. Straight from the Heart
4. The Heat Is on
5. Maybe We Can Go Back to Yesterday
6. The Judgement
7. Two Rights
8. Never Knew How Much (I Needed You)
9. Things You Used to Do
10. I Beg of You
Dreams Box Set (1989)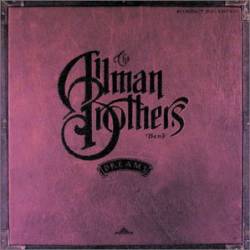 DISC 1

1. Allman Joys - Shapes of Things
2. Allman Joys - Spoonful
3. Allman Joys - Crossroads
4. Hour Glass - Cast Off All My Fears
5. Hour Glass - Down in Texas
6. Hour Glass - Ain't No Good to Cry
7. Hour Glass - B.B. King Medley
8. The 31st of February - Morning Dew
9. The 31st of February - God Rest His Soul
10. Second Coming - I Feel Free
11. Second Coming - She Has Funny Cars
12. Duane Allman - Goin' Down Slow
13. Dreams
14. Don't Want You No More
15. It's Not My Cross to Bear
16. Trouble No More
17. Dreams


DISC 2

1. Statesboro Blues
2. (I'm Your) Hoochie Coochie Man
3. Midnight Rider
4. Dimples

5. I'm Gonna Move to the Outskirts of Town

6. Revival
7. One More Ride
8. Whipping Post

9. In Memory of Elizabeth Reed

10. Drunken Hearted Boy


DISC 3

1. You Don't Love Me / Soul Serenade

2. Blue Sky
3. Little Martha
4. Melissa
5. Ain't Wastin' Time No More

6. Wasted Words
7. Ramblin' Man
8. Southbound
9. Jessica
10. Gregg Allman - Midnight Rider
11. One Way Out

12. Dickey Betts - Long Time Gone


DISC 4

1. Can't Lose What You Never Had
2. Gregg Allman - Come and Go Blues
3. Dickey Betts & Great Southern - Bougainvillea
4. Allman and Woman - Can You Fool
5. Dickey Betts & Great Southern - Good Time Feeling
6. Crazy Love
7. Can't Take it with You
8. Just Ain't Easy
9. In Memory of Elizabeth Reed
10. Angeline
11. Things You Used to Do
12. Dickey Betts - Nancy
13. Gregg Allman - Rain
14. Gregg Allman - I'm No Angel
15. Gregg Allman - Demons
16. Dickey Betts - Duane's Tune
Seven Turns (1990)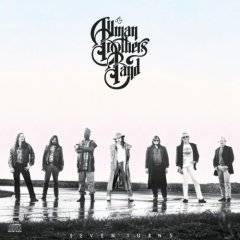 1. Good Clean Fun
2. Let Me Ride
3. Low Down Dirty Mean
4. Shine It On
5. Loaded Dice
6. Seven Turns
7. Gambler's Roll
8. True Gravity
9. It Ain't Over Yet
A Decade of Hits 1969-1979 (1991)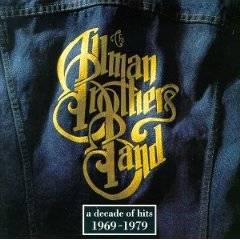 1. Statesboro Blues
2. Ramblin' Man
3. Midnight Rider
4. Southbound
5. Melissa
6. Jessica
7. Ain't Wastin' Time No More
8. Little Martha
9. Crazy Love
10. Revival
11. Wasted Words
12. Blue Sky
13. One Way Out
14. In Memory of Elizabeth Reed
15. Dreams
16. Whipping Post
Live at Ludlow Garage 1970 (1991)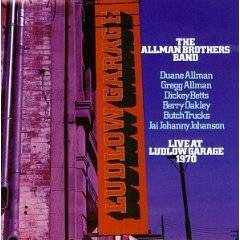 DISC 1

1. Dreams
2. Statesboro Blues
3. Trouble No More
4. Dimples
5. Every Hungry Woman
6. I'm Gonna Move to the Outskirts of Town
7. (I'm Your) Hoochie Coochie Man

DISC 2

1. Mountain Jam [Theme from First There Is a Mountain]

An evening with The Allman Brothers Band, First Set (1992)
1. End of the Line
2. Blue Sky
3. Get on with Your Life
4. Southbound
5. Midnight Blues
6. Melissa
7. Nobody Knows
8. Dreams
9. Revival
Live Acoustic Los Angeles (1992)
01 Come On In My Kitchen
02 Seven Turns
03 Midnight Rider
04 South Bound
05 In Memory of Elizabeth Reed
06 Goin- Down The Road
07 Melissa
08 Midnight Blues
Ramblin' Man (1992)
1. Ramblin' Man
2. Revival
3. Trouble No More
4. Little Martha
5. Midnight Rider
6. Louisiana Lou and Three Card Monty John
7. Black Hearted Woman
8. Just Another Love Song
9. Wasted Words
10. Stand Back
11. Hot 'Lanta

12. Melissa
The Filmore Concerts Deluxe Edition (1992)
DISCO 1

01 - Statesboro Blues
02 - Trouble No More
03 - Don't Keep Me Wonderin'
04 - In Memory Of Elizabeth Reed
05 - One Way Out
06 - Done Somebody Wrong
07 - Stormy Monday
08 - You Don't Love Me

DISCO 2

01 - Hot 'Lanta
02 - Whipping Post
03 - Mountain Jam
04 - Drunken Hearted Boy
Hot, High & Hallucinating (1993)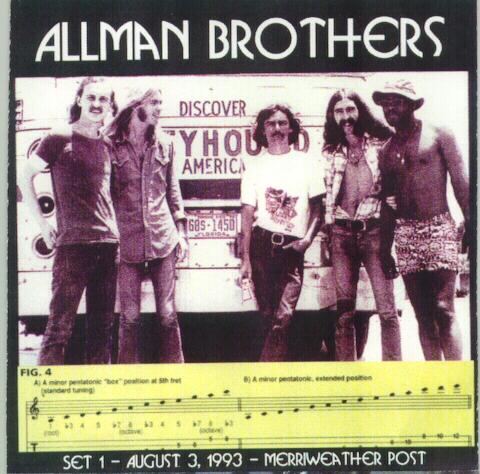 1) Statesboro Blues
2) Stormy Monday
3) All Night Train
4) You Don't Love Me
5) Dreams
6) Midnight Rider
7) Melissa
8) South Bound
9) What's Done is Done
10) Same Thing
Hell & High Water The Best of the Arista Years (1994)

1. Hell & High Water
2. Mystery Woman
3. From the Madness of the Wes
4. I Got a Right to Be Wrong
5. Angeline
6. Famous Last Words
7. Brothers of the Road
8. Leavin'
9. Straight from the Heart
10. The Judgment
11. Never Knew How Much (I Needed You)
Where It All Begins (1994)
1. All Night Train
2. Sailin' 'Cross the Devil's Sea
3. Back Where it All Begins
4. Soulshine
5. No One to Run With
6. Change My Way of Living
7. Mean Woman Blues
8. Everybody's Got a Mountain to Climb
9. What's Done Is Done
10. Temptation Is a Gun
An evening with The Allman Brothers Band, 2nd Set (1995)
1. Sailin' 'Cross the Devil's Sea
2. You Don't Love Me
3. Soulshine
4. Back Where it All Begins
5. In Memory of Elizabeth Reed
6. The Same Thing
7. No One to Run with
8. Jessica
Fillmore East 2 70 (1997)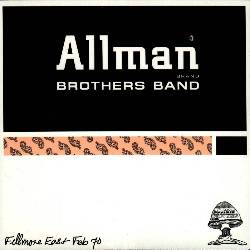 1) In Memory of Elizabeth Reed
2) Hoochie Coochie Man
3) Statesboro Blues
4) Trouble No More
5) Outskirts of Town
6) Whipping Post
7) Mountain Jam
Madness of the West (1998)

1. Hell & High Water
2. Mystery Woman
3. From the Madness of the West
4. I Got a Right to Be Wrong
5. Angeline
6. Famous Last Words
7. Keep on Keepin' on
8. So Long
9. Brothers of the Road Listen
10. Leavin'
11. Straight from the Heart
12. Heat Is on
13. Maybe We Can Go Back to Yesterday
14. Judgement
15. Two Rights
16. Never Knew How Much (I Needed You)
17. Things You Used to Do
Mycology - An Anthology (1998)
1. Good Clean Fun
2. Seven Turns
3. End of the Line
4. Get on with Your Life
5. Nobody Knows
6. No One to Run with
7. Back Where It All Begins
8. Sailin' 'Cross the Devil's Sea
9. Midnight Rider
10. Every Hungry Woman (Live)
Live at American University 12-13-70 (2002)
1. Statesboro Blues (4:34)
2. Trouble No More (3:49)
3. Don't Keep Me Wonderin' (3:45)
4. Leave My Blues at Home (6:44)
5. Stormy Monday (5:03)
6. You Don't Love Me (15:47)
7. Whippin' Post (20:40)
Atlanta International Pop Festival (2003)

DISC 1

1. Introduction
2. Statesboro Blues
3. Trouble No More
4. Don't Keep Me Wonderin'
5. Dreams
6. Every Hungry Woman
7. Hoochie Coochie Man
8. In Memory of Elizabeth Reed
9. Whipping Post
10. Mountain Jam Pt. 1
11. Rain Delay
12. Mountain Jam Pt. II

DISC 2

1. Introduction
2. Don't Keep Me Wonderin'
3. Statesboro Blues
4. In Memory of Elizabeth Reed
5. Stormy Monday
6. Whipping Post
7. Mountain Jam
Hittin' the Note (2003)

1. Firing Line
2. High Cost of Low Living
3. Desdemona
4. Woman Across the River
5. Old Before My Time
6. Who To Believe
7. Maydelle
8. Rockin' Horse
9. Heart of Stone
10. Instrumental Illness
11. Old Friend
S.U.N.Y. Stonybrook, Stoneybrook, NY (2003)
Statesboro Blues
Trouble No More
Don't Keep Me Wonderin'
Done Somebody Wrong
One Way Out
Blue Sky
Stormy Monday
You Don't Love Me
Dreams
In Memory Of Elizabeth Reed
One Way Out - Live at the Beacon Theatre (2003)

CD 1:
1. Statesboro Blues
2. Don't Keep Me Wonderin'
3. Midnight Rider
4. Rockin' Horse
5. Desdemona
6. Trouble No More
7. Wasted Words
8. Good Morning Little Schoolgirl
9. Instrumental Illness

CD 2:
1. Ain't Wastin' Time No More
2. Come and Go Blues
3. Woman Across the River
4. Old Before My Time
5. Every Hungry Woman
6. High Cost of Low Living
7. Worried Down With the Blues
8. Dreams
9. Whipping Post
Gold (2005)

DISCO 1

01 - Don't Want You No More
02 - It's Not My Cross To Bear
03 - Blackhearted Woman
04 - Trouble No More
05 - Dreams
06 - Whipping Post
07 - Revival
08 - Midnight Rider
09 - Don't Keep Me Wonderin'
10 - Hoochie Coochie Man
11 - Statesboro Blues

12 - Stormy Monday

13 - Hot 'lanta

14 - In Memory Of Elizabeth Reed


DISCO 2

15 - One Way Out

16 - Ain't Wasting Time No More
17 - Melissa
18 - Stand Back
19 - Blue Sky
20 - Little Martha
21 - Wasted Words
22 - Ramblin' Man
23 - Southbound
24 - Jessica
25 - Come And Go Blues

26 - Can't Lose What You Never Had
27 - Win, Lose Or Draw
28 - Crazy Love
29 - Can't Take It With You
30 - Pegasus
Eat A Peach (De Luxe Edition) (2006)

Disco 1
1. Ain't Wastin' Time No More
2. Les Brers in A Minor
3. Melissa
4. Mountain Jam

5. One Way Out

6. Trouble No More

7. Stand Back
8. Blue Sky
9. Little Martha

Disco 2

1. Statesboro Blues
[Previously Unreleased]
2. Don't Keep Me Wonderin'
[Previously Unreleased]
3. Done Somebody Wrong
[Previously Unreleased]
4. One Way Out

5. In Memory of Elizabeth Reed
[Previously Unreleased]
6. Midnight Rider

7. Hot 'Lanta
[Previously Unreleased]
8. Whipping Post
[Previously Unreleased]
9. You Don't Love Me
[Previously Unreleased]
Beacon Theatre - March 2011
Disc I:
01. Spanish Key (Miles Davis) "Jam" >
02. Sailin' Across The Devils Sea
03. Walk On Guilded Splinters
04. Come And Go Blues
05. Worried Down With The Blues
06. Kind Of Bird
07. Trouble No More
08. Woman Across The River
09. One Way Out

Disc II:
01. Blind Willie McTell
02. Midnight Rider
03. High Cost Of Low Living
04. Bag End (Derek's Instrumental)

Disc III:
01. Hoochie Coochie Man
02. Leave My Blues At Home
03. JaMaBuBu
04. Leave My Blues At Home
05. Revival
Encore:
06. Southbound
Click en imagen para ir al Post
8

Calificación

0

Seguidores

395

Visitas

0

Favoritos