El Chileno que participo del grupo de Bilderberg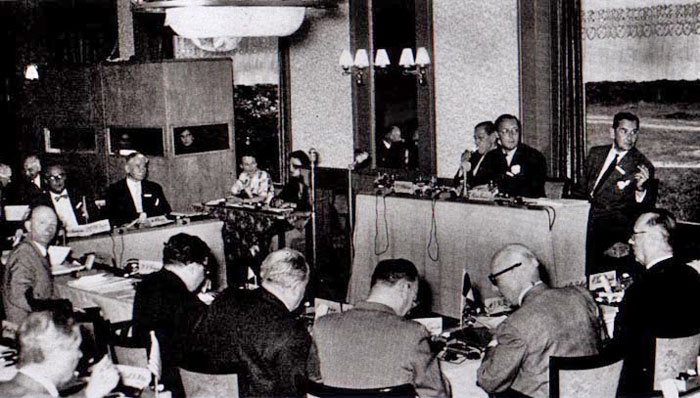 Primera reunion del grupo en 1954 , en el Hotel Bilderberg de Osterbeek. Holanda

Mauricio José Rojas Mullor (Santiago de Chile, 28 de junio de 1950) es un político, historiador económico y escritor sueco de origen chileno. Fue parlamentario por el Partido Liberal desde 2002 hasta noviembre de 2008,1 en que dejó el puesto para hacerse cargo de la dirección de la Escuela de Profesionales de Inmigración y Cooperación (EPIC), organismo dependiente de la Comunidad de Madrid.

En su juventud fue un activo miembro del Movimiento de Izquierda Revolucionaria, y se exilió en Suecia en 1974 debido a la persecución política del régimen militar chileno. En este país rompió con el marxismo de su juventud y evolucionó hacia el liberalismo. Dejó testimonio de esta evolución en su tesis doctoral, Renovatio Mundi, defendida en Lund en 1986, que analiza los orígenes y problemas del marxismo.




Fue electo miembro del Parlamento el año 2002 por el Partido Liberal, pese a no ser militante del partido en ese entonces. Anteriormente había colaborado con el Partido Moderado. Se convirtió en miembro del Partido Liberal en 2004, cuando fue designado como el portavoz del mismo en políticas de integración e inmigración. En 2005 fue el autor principal del nuevo Programa de Integración del Partido Liberal. Perdió por unos días su asiento en el Riksdag en las elecciones de 2006, pero volvió a legislar luego de que tomase el asiento que Lars Leijonbog dejase vacante al asumir como ministro del nuevo gobierno sueco. En el Parlamento de Suecia fue miembro de su Comisión Constitucional en 2007-2008. También fue miembro de la Comisión de Mercado de Trabajo y participó en importantes investigaciones parlamentarias, como la que llevó a la reformulación de la política sueca de inmigración.

participo en la reunion de 1999. en Sintra, Portugal Junio 3-6




Lista de participantes a la reunion del grupo de Bliderberg 1999 (esta en ingles pero reconoceran a varios)

Honorary Secretary General
Halberstadt, Victor - Professor of Economics, Leiden University

Honorary Chairman
Davignon, Etienne - Chairman, Societe Generale de Belgique

Participants
I - Agnelli, Umberto - Chairman, IFIL - Fianziaria di Partecipazioni S.p.A.
E - Aguirre y Gil de Biedma, Esperanza - President of the Spanish Senate
USA - Allaire, Paul A. - Chairman, Xerox Corporation.
P - Amaral, Joaquim Freitas do Amaral - Member of Parliament.
S - Aslund, Anders - Senior Associate, Carnegie Endowment for International Peace.
P - Balsemão, Francisco Pinto - Professor os Communication Science, New University; Chairman, Impresa,
S - Barnevik, Percy - Chairman, Investor AB.
USA - Bayh, Evan - Senator (D. Indiana).
I - Bernabé Franco - Managing Director and CEO, Telecom Italia.
S - Bildt, Carl - Member of Parliament.
CDN - Black, Conrad M. Chairman, Telegraph Group Limited.
F - Boucher, Eric Le - Chief Editor, International, Le Monde.
USA - Boyd, Charles G. - Executive Director, National Security Study Group.
CDN - Chastelain, John A.D. de - Chairman, Independent International Commission on Decommissioning.
GB - Clarke, Kenneth - Member of Parliament.
N - Clemet, Kristin - Deputy Director General, Confederation of Business and Industry.
F - Collom, Bertrand - Chairman and CEO, Lafarge.
USA - Corzine, Jon S. - retired Senior Partner, Goldman Sachs & Co.
P - Cravinho, João Cardona G. - Minister for Infrastructure, Planning and Territorial Administration.
GR - David, George A. - Chairman of the Board, Hellenic Bottling Company S.A.
USA - Dodd, Chistopher J. - Senator (D. Connecticut).
USA - Donilon, Thomas E. - Attorney-at-Law, O'Melveney & Meyers.
TR - Erçel, Gazi - Governor, Central Bank of Turkey.
TR - Ergin, Sedat - Ankara Bureau Chief, Hürriyet.
USA - Feldstein, Martin S. - President and CEO, National Bureau of Economic Research.
INT - Fischer, Stanley - First Deputy Managing Director, International Monetary Fund.
I - Fresco, Paolo - Chairman, Fiat S.p.A.
I - Giavazzi, Francesco - Professor of Economics, Bocconi University, Milan.
CDN - Godsoe, Peter C. - Chairman and CEO, Bank of Nova Scotia.
USA - Graham, Donald E. - Publisher, The Washington Post.
NL - Grave, Frank H.G. de - Minister of Defense.
P - Grilo, Eduardo C. Marçal - Miniter of Education.
USA - Hagel, Chuck - Senator (R. Nebraska)
S - Hedelius, Tom C. - Chairman, Svenska Handelsbanken.
N - Hegge, Per Egil - Editor, Aftenposten.
CDN - Herrndorf, Peter A. - Former Chairman and CEO, TV Ontario; Senior Visiting Fellow, University of Toronto.
USA - Hoagland, Jim - Associate Editor, The Washington Post.
N - Höegh, Westye - Chairman of the Board, Leif Höegh & Co. SAS; Former President, Norwegian Shipowners' association.
USA - Holbrooke, Richard C. - Ambassador to the UN designate.
B - Huyghebaert, Jan - Chairman, Almanij N.V.
D - Ischinger, Wolfgand - State Secretary, Ministry of Foreign Affairs.
INT - Issing, Otmar - Member of the Executive Board, European Central Bank.
USA - Jordan, Jr., Vernon E. - Senior Partner, Akin, Gump, Strauss, Hauer & Feld, LLP (Attorneys-at-Law).
BG - Kamov, Nikolai - Member of Parliament.
TR - Kiraç, Suna - Vice-Chairman of the Board, Koç Holding A.S.
USA - Kissinger, Henry A. - Chairman, Kissinger Associates, Inc.
D - Kopper, Hilmar - Chairman of the Supervisory Board, Deutsche Bank A.G.
GR - Kranidiotis, Yannos . Alternate Minister for Foreign Affairs.
USA - Kravis, Marie-Josée - Senior Fellow, Hudson Institute, Inc.
USA - Leschly, Jan - CEO, Smith Kline Beecham p.l.c.
INT - Liikanen, Erkki - Member of the EC.
CDN - MacLaren, Roy - High Commissioner for Canada in Britain.
CDN - MacMillan, Margaret O. - Editor, International Journal.
GB - Mandelson, Peter - Member of Parliament.
USA - Mathews Jessica T. - President, Carnegie Endowment for International Peace.
USA - McDonough, William J. - President Federal Reserve Bank of New York.
USA - McGinn, Richard A. - Chairman and CEO, Lucent Technologies.
P - Mello, Vasco de - Vice Chairman and CEO, Grupo José de Mello.
F - Mestrallet, Gérard - Chairman of the Executive Board and CEO, Suez Lyonnaise des Eaux
UKR - Mityukov, Ihor - Minister of Finance.
F - Moïsi, Dominique - Deputy Director, IFRI.
INT - Monti, Mario - Commissioner of the EC.
P - Nabo, Francisco Murteira - President and CEO, Portugal Telecom.
D - Nass, Mathias - Deputy Editor, Die Zeit.
NL - Netherlands, Her Majesty the Queen of the.
ICE - Oddsson, David - Prime Minister.
PL - Olechowski, Andrzej - Chairman Central Europe Trust.
FIN - Ollila, Jorma - Chairman of the Board and CEO, Nokia Corporation.
INT - Padoa-Schioppa, Tommaso - Member of the Executive Board, European Central Bank.
D - Perger, Werner A. - Political Correspondent, Die Zeit.
GB - Porrit, Jonathon - Programme Director, Forum for the Future.
I - Profumo, Alessandro - CEO, Credito Italiano.
CH - Pury, David de - Chairman, de Pury Pictet Turretini & Co. Ltd.
A - Randa, Gerhard - CEO and Chairman, Bank Austria AG.
USA - Rattner, Steven - Deputy Executive, Lazard Freres & Co., LLC
USA - Richardson, Bill - Secretary of Energy.
USA - Rockefeller, David - Chairman, Chase Manhattan Bank International Advisory Committee.
E - Rodriguez Inciarte, Matias - Executive Vice Chairman, BSCH.


S - Rojas, Mauricio - Associate Professor of Economic History, Lund University; Director of Timbro's Centre for Welfare Reform.


GB - Roll, Eric - Senior Adviser, Warburg Dillon Read.
S - Rosengren, Björn - Minister for Industry, Employment and Communication.
P - Salgado, Ricardo E.S. - President and CEO, Grupo Espírito Santo.
P - Sampaio, Jorge - President of Portugal.
P - Santos, Nicolau - Editor-in-Chief, Expresso.
D - Scharping, Rudolf - Minister of Defence
NL - Scheepbouwer, Ad J. - Chairman and CEO, TNT Post Group.
A - Schenz, Richard - CEO and Chairman of the Board, OMV AG
A - Scholten, Rudolf - Member of the Board of Executive Directors, Oesterreichische Kontrollbank AG.
D - Schrempp, Jurgen E. - Chairman of the Board of Management, Daimler Chrysler AG.
DK - Seidenfaden, Toger - Editor-in-Chief, Politiken
USA - Shapiro, Robert B. - Chairman and CEO, Monsanto Company.
RUS - Shevtsova, Lilia - Carnegie Moscow Center.
P - Silva, Artur Santos - President and CEO, BPI Group.
E - Solbes Mira, Pedro - Member of Parliament, Socialist Party.
H - Surányi, Gy+orgy - President, National Bank of Hungary.
GB - Taylor, J. Martin - Formerly Chief Executive, Barclays PLC.
USA - Thoman, G. Richard - President and CEO, Xerox Corporation.
USA - Thornton, John L. - President and co-COO, Goldman Sachs Group, Inc.
RUS - Trenin, Dmitri V. - Deputy Director, Carnegie Moscow Center.
F - Trichet, Jean-Claude - Governor, Banque de France.
USA - Tyson, Laura d'Andrea - Dean, Haas School of Business, University of California at Berkeley.
FIN - Vanhala, Matti - Chairman of the Board, Bank of Finland.
FIN - Vartia, Pentti - Managing Director, Research Institute of the Finnish Economy (ETLA).
CH - Vasella, Daniel L. - Chairman and CEO, Novartis AG.
GR - Veremis, Thanos M. - Professor of Political History, University of Athens; President of Eliamep.
A - Vranitzky, Franz - Former Federal Chancellor.
NL - Waal, Lodewjk J. de - Chairman, Dutch Confederation of Trade Unions (FNV).
GB - Wolf, Martin - Associate Editor and Economics Commentator, The Financial Times.
INT/US - Wolfensohn, James D. - President, The World Bank.
D - Wolff von Amerongen, Otto - Chairmand and CEO of Otto Wolff GmbH.
TR - Yücaoglu, Erkut - Chairman, Tusiad.
CZ - Zantovsky, Michael - Chairman of the Committee on Foreign Affairs, Defense and Secutiry, Czech Senate.
A - Zimmermann, Norbert - Chairman, Berndorf AG.
Rapporteurs
GB - Micklethwait, R. John - Business Editor, The Economist.
GB - Wooldridge, Adrian D. - Foreign Correspondent, The Economist

si crees que el grupo de bilderberg es el "gobierno mundial en las sonbras" entonces mekor vete a biscar informacion de reptilianos y illuminattis a otro post. si eres mas inteligente y quieres la verdad ve mi post:

http://www.taringa.net/posts/noticias/11033507/Urgente_-nueva-reunion-del-grupo-de-bilderberg.html
lamentablemente algunos todavia piensan en esto: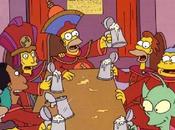 Fuentes de Información
El contenido del post es de mi autoría, y/o, es un recopilación de distintas fuentes.
---
Seguidores
Visitas
Favoritos