bueno hola a todos aqui les traigo una lista de muchos juegos de wii, xbox 360, pc, ps2 y ps3
Bueno aca les dejo el link de la pagina
http://sdd-juegos.org/
aqui les pongo la lista de todos los
juegos
que hay y espero que les guste y disfruten los
juegos
que tiene
Juegos
Pc
AMNESIA: THE DARK DESCENT
ARCANIA GOTHIC 4
ARMA II
ASSASSIN CREED 2
BLUR
CALL OF DUTY 4
CITIES XL LIMITED EDITION
CIVILIZATION V -SID MEIERS-
COMMAND AND CONQUER 4
COMMANDER
CRYSIS
DARKSIDERS
DEAD RISING 2
DIRT 2
DRAGON AGE: ORIGINS-WITCH HUNT
EMERGENCY 2012
F1 2010
F1 CHALLENGE 99-02 MOD 2010
FALLOUT NEW VEGAS
FIFA 2010
FIFA 2011
FIFA WORLD CUP 2010
FOOTBALL MANAGER 2011/b>
GHOST PIRATES OF VOOJU ISLAND
HITMAN 2
HOUSE M.D
JUST CAUSE 2
KANE & LYNCH 2
LARA CROFT AND THE GUARDIAN OF LIGHT
LOST PLANET 2
MAFIA II
MARVEL: ULTIMATE ALIANCE
MASS EFFECT 2
NARC
NBA 2K11
NECROVISION
NINJA BLADE
PATRICIAN IV
PES 2011
PIRATES OF THE CARIBBEAN
PRINCE OF PERSIA: THE FORGOTTEN SANDS
PRO EVOLUTION SOCCER 2010
PROTOTYPE
R.U.S.E
SBK X: SUPERBIKE WORLD CHAMPIONSHIP
SAINT ROW 2
SINGULARITY
SNIPER HOST WARRIOR
SPEED PACK 2010
STAR WARS BATTLEFRONT 2
STAR WARS: THE FORCE UNLEASHED
STARCRAFT 2
TERRORIST TAKEDOWN 3
THE GUILD 2: RENAISSANCE
THE SIMS 3
THE SIMS 3: FAST LANE STUFF
TOY STORY 3
TRANSFORMERS: WAR OF CYBERTRON
URBAN FREESTYLE SOCCER
VIRTUA TENNIS 2009
WRC: FIA WORLD RALLY CHAMPIONSHIP
Xbox 360 Games
ALAN WAKE
AVATAR: THE GAME
BAKUGAN BATTLE BRAWLERS: DEFENDERS OF THE CORE
BIOSHOCK 2
CABELA´S NORTH AMERICAN ADVENTURES
CALL OF DUTY: Black OPS
CASTLEVANIA: LORDS OF SHADOW
CRACKDOWN 2
CSI: FATAL CONSPIRACY
DEAD RISING 2
DEAD RISING 2: CASE ZERO
DEF JAM RAPSTAR
DJ HERO 2
EA SPORTS MMA
ENSLAVED: ODDYSEY TO THE WEST
FABLE 3
FALLOUT NEW VEGAS
F1 2010
FIFA 2011
FRONT MISSION EVOLVED
GEARS OF WAR 2
GUITAR HERO: WARRIORS OF ROCK
GTA: EPISODES FROM LIBERTY CITY
HALO 3
HALO REACH
HAWX 2
JAMES BOND 007: BLOOD STONE
JUST CAUSE 2
LEYEND OF THE GUARDIANS: THE OWLS OF GA´HOOLE
LEGO HARRY POTTER
LUCHA LIBRE AAA: HEROES DEL RING
LOST PLANET 2
MADAGASCAR KARTZ
MADDEN NFL 2011
MAFIA II
MY SIMS SKY HEROES
MORPHX
NBA 2K11
NHL 2011
PES 2011
RED DEAD REDEMPTION
R.U.S.E
SAW 2: FLESH AND BLOOD
SHAWN WHITE SKATEBOARDING
SHERLOCK HOLMES VS JACK EL DESTRIPADOR
SIMS 3
SNIPER GHOST WARRIOR
SPIDERMAN - SHATTERED DIMENSIONS
TIGER WOODS PGA TOUR 2011
TOMY HAWK: SHRED BIG AIR! BIGGER TRICKS!
VANQUISH
WWE SMACKDOWN VS. RAW 2011
Juegos
Nintendo Wii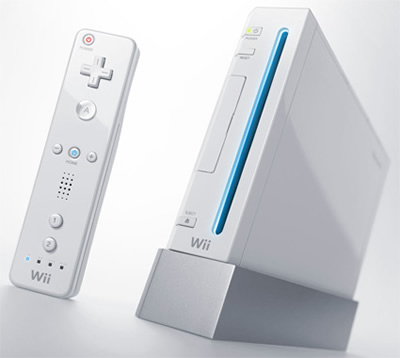 BATMAN: THE BRAVE AND THE BOLD - THE VIDEOGAME
CARS TOON: MATER´S TALL TALES
CURSED MOUNTAIN
DEF JAM RAPSTAR
EA SPORTS NBA JAM
FIFA WORLD CUP
GUITAR HERO: WARRIORS OF ROCK
GREEN DAY: ROCK BAND
GREG HASTINGS PAINTBALL 2
GORMITI: THE LORDS OF NATURE!
HAUNTED HOUSE
JUST DANCE 2
LEGEND OF THE GUARDIANS: THE OWLS OF GA´HOOLE
MADDEN 2011
NEW CARNIVAL GAMES
NHL SLAPSHOT
NO MORE HEROES 2
OOPS PRANK PARTY
PRINCE OF PERSIA
RAPALA PRO BASS FISHING
SCOOBY DOO! Y EL PANTANO TENEBROSO
SENGOKU BASARA: SAMURAI HEROES
SID MEIER´S PIRATES!
SPIDER-MAN: SHATTERED DIMENSIONS
STAR WARS: THE FORCE UNLEASHED 2
SWORDS
THE BACHELOR
THE GARFIELD SHOW
THE LAST AIRBENDER
THE LORD OF THE RINGS: ARAGORN´S QUEST
TRUTH OR LIES
TRIIVIIAL
WARIO LAND SHAKE IT
WWE SMACKDOWN VS. RAW 2011
Juegos
Psp
ASSASSIN CREED: BLOODLINES
BEN 10 ULTIMATE ALIEN: COSMIC DESTRUCTION
COPA MUNDIAL FIFA 2010
CORPSE PARTY: bLOOD COVERED REPEATED FEAR
CRAZY TAXI FARE WARS
DAXTER
DJ MAX PORTABLE 3
DRAGON BALL Z: TENKAICHI TAG TEAM
EL PADRINO
EVERYBODY'S TENNIS
FIFA 2011
GLADIATOR BEGINS
GOD OF WAR: CHAIN OF OLYMPUS
GOD OF WAR: GHOST OF SPARTA
GRAN TURISMO 4
GRAN TURISMO 4
GRU: MI VILLANO FAVORITO
NBA 2K11
KINGDOM HEARS BIRTH
MEDAL OF HONOR: HEROES 2
METAL GEAR SOLID: PORTABLE OPS
MONSTER HUNTER FREEDOM
NARUTO SHIPPUDEN: LEGENDS AKATSUKI RISING
PHANTASY STAR PORTABLE 2
SOCOM FIRETEAM BRAVO
TEKKEN 6
TENCHU SHADOW ASSASSINS
THE LORD OF THE RINGS: ARAGORN´S QUEST
UFC 2010 UNDISPUTED
UNDEAD KNIGHTS
VALKYRIA CHRONICLES
WTF: WORK TIME FUN
Juegos
Ps3
ASSASSINS CREED II
BLUR
DEF JAM RAPSTAR
DISNEY SING IT: FAMILY HITS
DJ HERO 2
EA SPORTS MMA 2010
ENSLAVED ODYSSEY TO THE WEST
FALLOUT NEW VEGAS
GRAND THEFT AUTO: EPISODES FROM LIBERTY CITY
GRAN TURISMO 5: PROLOGUE
HAWX 2
KANE & LYNCH 2: DOG DAYS
KILLZONE 2
JUST CAUSE 2
MAFIA II
MONOPOLY
MotoGP 09/10
NBA 2K11
NBA ELITE 11
NCAA FOOTBALL 2011
NEED FOR SPEED: UNDERCOVER
NHL 11
PES 2011
RESIDENT EVIL 5
SBK X: SUPERBIKE WORLD CHAMPIONSHIP
SENGOKU BASARA: SAMURAI HEROES
SINGULARITY
TIGER WOODS: PGA TOUR 2011
TIME CRISIS: RAZING STORM
VANQUISH
WWE SMACKDOWN VS. RAW 2011
Juegos
Ps2
CABELA´S OUTDOOR ADVENTURES
EL PRINCIPE DE PERSIA: LAS DOS CORONAS
FIFA 2011
GUITAR HERO VAN HALEN
GRU: MI VILLANO FAVORITO
NBA 2K11
NCAA FOOTBALL 2011
PERSONA 4
SAKURA WARS: SO LONG MY LOVE
RECUERDEN PARA DESCARGAR LOS JUEGOS DEBEN DIRIGIRSE A LA PAGINA http://sdd-juegos.org