Rumor : Fecha De Lanzamiento De Las Reliquias En "DVD/

DVD Release Date : Deathly Hallows Part 2
The DVD release date speculations are based on the fact that the DVD of The Deathly Hallows Part 1 was released 5 months after the movie release date, so it could be possible that they release the Harry Potter And The Deathly Hallows Part 2 DVD before the holiday season 2011. Hence, November 15th might be a possible release date.

Traducción:

Las especulaciones lanzamiento en DVD la fecha se basan en el hecho de que el DVD de El Reliquias de la Muerte 1 fue puesto en libertad cinco meses después de la fecha de lanzamiento de la película, por lo que podría ser posible que la liberación de Harry Potter Y Las Reliquias De La Muerte 2 DVD antes de las vacaciones temporada 2011. Por lo tanto, 15 de noviembre podría ser una fecha de lanzamiento posible.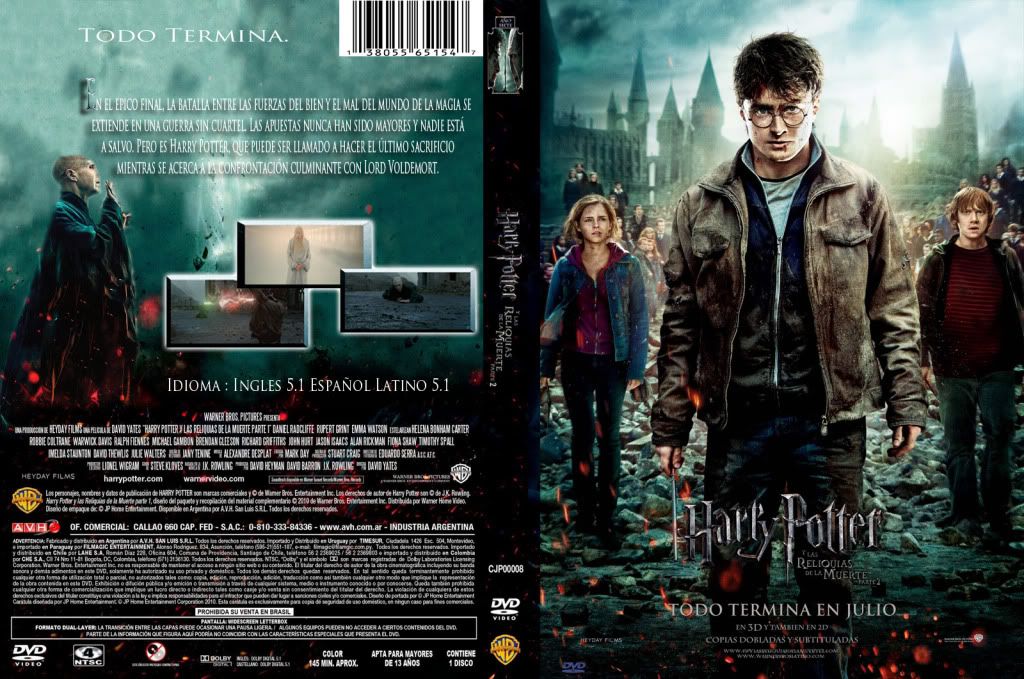 Otra pagina confirma la fecha de lanzamiento de DVD´s/ Blu-Ray´s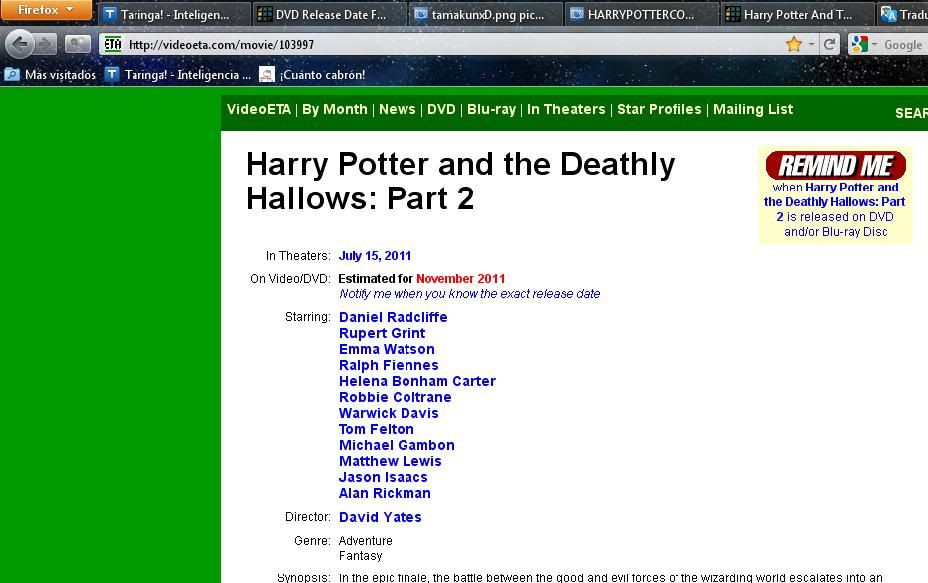 La distribuidora oficial tanto de los DVD y Blu-Ray de la Saga Harry Potter "Magna Vision Philippines", afirma que tendrán a la venta ambos el 18 de Noviembre.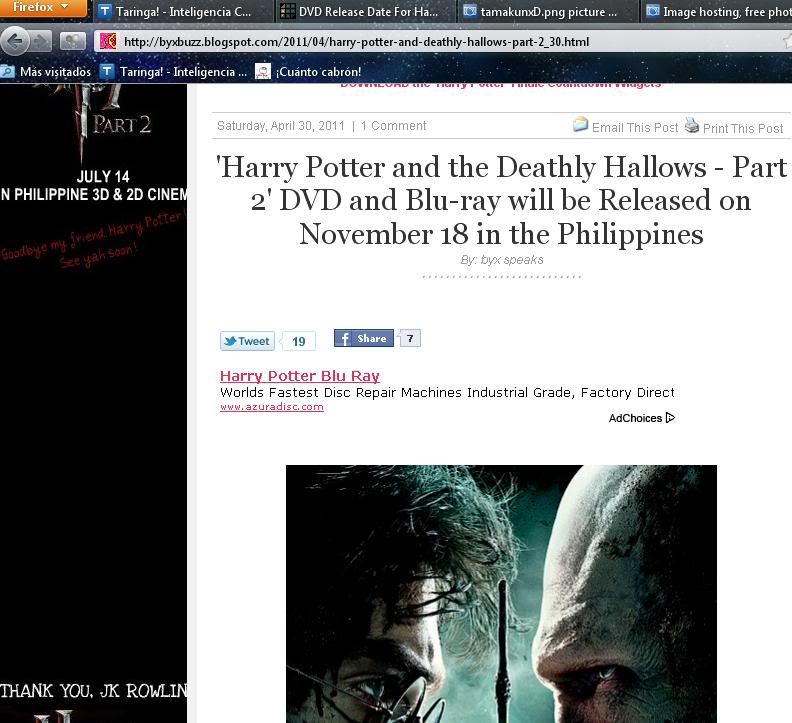 Mucha Informacion para Aquellos que querian Saber sobre el DVD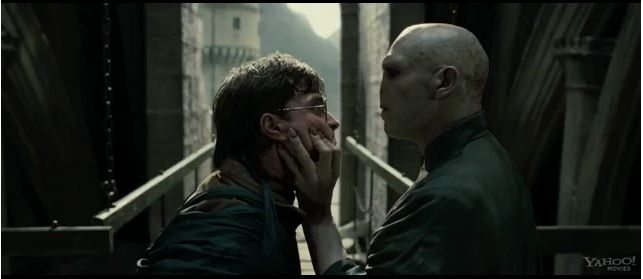 Por que se quejan de que esta escena no esta en la pelicula , si ustedes mismos dijeron que fue la peor escena que pudieron inventar, pero cuando salio Yates diciendo por que la habia eliminado dijeron que era perfecta ¿Quien Los Entiende?
The Journey Is Over ... The Legend Continue.