Hola a todos en la comunidad de Taringa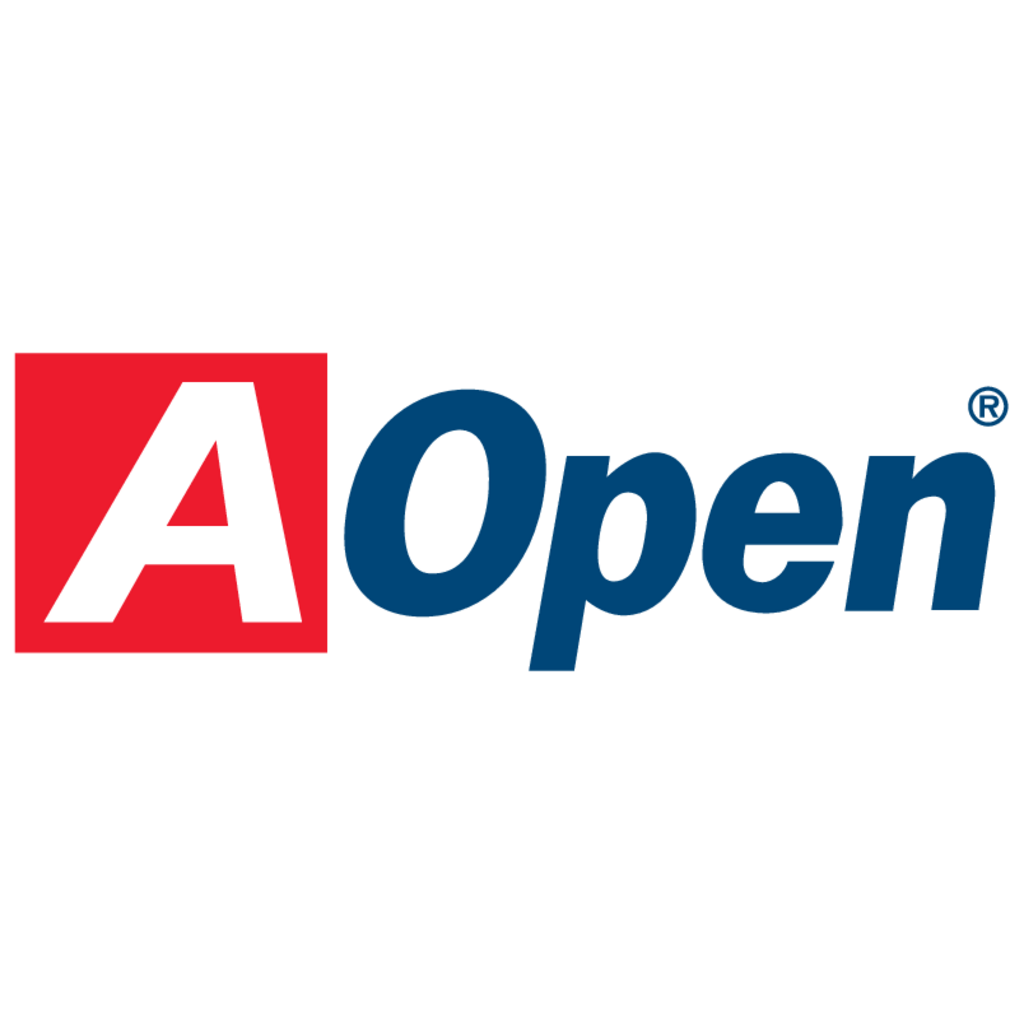 Antes que nada quiero aclarar 2 cosas:
1.- Que el tipo de modding al que me refiero es modificar las cosas de manera que sean mas eficientes y sin invertirle tanto dinero así que no esperen encontrar cambios visuales en el gabinete.
2.- Este post esta en edición, aun no esta terminado, por cuestiones laborales no dispongo de muchos ratos libres, así que le iré agregando cosas poco a poco.
Gracias.
Tengo un gabinete viejo de la marca Aopen HQ08 y pensé en venderlo por mercado libre ya que me pareció una lamina vieja pesada no muy ventilada, casi casi "chatarra", puesto que los nuevos ya tienen mas ventiladores, mas grandes ,si no lo vendía terminaría en el fierro viejo, así que me di a la tarea de buscar una especie de review para anunciarlo mejor y en ese review o especificaciones que encontré mas o menos dice que, "la mayoría de la gente gasta su dinero en un procesador que finalmente terminará cambiándolo después de un tiempo aunque este funcione bien y un gabinete que no se cambia no se le invierte una buena cantidad de dinero o que no compran un buen gabinete", buen argumento para venderlo mas caro, ya que esta muy fuerte, lo publique pero no pude venderlo quizás pedí mucho por un gabinete viejo, al final me decidí a hacerle modding ya que el gabinete que me pareció de buena calidad actualmente es el "Poseidon de Gigabyte" y siento que no esta tan fuerte como el Aopen que tengo.
Ahora que le hice el modding me agrada no haberlo vendido, seguiré haciéndole modding, técnicamente ya termine lo que denominé la etapa o "Fase 1" que era hacer cortes y ponerle ventiladores para no envidiarle nada a los nuevos, voy a postear mas adelante esta "Fase 1" para que lo vean, espero haya una fase 2, una fase 3, etc, esto será posible solo con sus comentarios
las especificaciones de mi gabinete
si no les gustan las especificaciones o ingles técnico vayan hasta el siguiente logo de Aopen
Introduction
A computer case is one of the most important parts of a computer. Unfortunately most people save money on the case to get a
better videocard or a faster cpu. These people are forgetting that a cpu or a videocard is outdated after six months to a year and
that a computer case can last several years at least! Especially people like me who are working on their computer case all the
time to swap a cpu, install extra ram (you can NEVER have enough of that
) need a decent case.
AOpen is a well known case manufacturer so we decided to take a look at their premium computer case: the HQ08 full tower.
Specifications
Housing Material: Metal
Housing Type: Full Tower
Main Board Size: ATX/microATX/Full AT
Disk Drive Bays: 5.25′x5/0, 3.5′x1/7 (external/internal)
Dimensions: 16.54′(D)x7.80′(W)x23.23′(H) / 420mm(D)x198mm(W)x590mm(H)
Power Supply: 300W ATX (Ball bearing fan in US), UL/CSA/CE/VDE/S/D/N /FI/FCC DoC Certified
Ventilation: Air Vents with Optional 2nd DC fans
FCC, CE & Novell: Ready
Net Weight: 28.60 lbs. / 13.0 kg
Gross Weight: 31.90 lbs. / 14.5 kg
Volume: 3.1 Cu. ft.
Certification: Novell certification with AOpen motherboards
ATX/microATX/Full AT housing
High expansion capacity with 7 slots and 13 drive bays
Bend-in edges ensure safe assembly and installation
High quality 1mm thick steel
Compact design saves space
Complies with DoC, and CE regulations (with AOpen MBs)
Equipped with 300W ATX (Ball bearing fan in US) high efficiency switching power supply
Optional all-in-one carton has room for K/B, mouse, S/W and accessories
Led cover provides 4 kinds of option colors
AOpen really did a hell of a job when then constructed this case. What I especially like about this case are the bend-in edges
that ensure safe assembly. I have had computer housings cutting me up by just installing a hard drive!
Another great feature of the HQ08 is its 300W powersupply. It has become very common to own two or more hard drives, a cd-rom,
a cd-writer, some additional case fans, 3-5 cards, … All of these can use a good amount of power, and if you add a 74W peltier
to the list to cool down that overclock cpu you have been using you will see that a 300W p/s isn't a luxury
. The powersupply is
fitted with a lot of molex connectors so you won't run out of these ones any time soon. You can also use an old AT motherboard with
this case as the powersupply has a special connector for it.
The HQ08 features five external 5.25′ bays and one 3.5′ bay. This should be more then enough to accommodate all your hardware like a
cd-rom, cd-writer, zipdrive, live! drive, …
On the inside there is room for three 3.5′ hard drives at the front bottom. If that is not enough for you, you can install another
three 3.5′ hard drives in the rear top of the HQ08. Of course you have to check that your IDE cables are long enough to stretch all
the way up there.
As you can see the AOpen engineers really thought this case trough! If this case does not give you all the room you need, then you'd
better look for a server case cause there aren't that many full towers available with this kind of storage room.
Installation
Installing a case is pretty easy. You just take it out of the box and unwrap the plastic that protects it. After you done that you
can start installing your hardware into it.
Testing
I figured the best way to test a computer case is by building a pc out of it. I started with making a list of all components
I would be using to build myself a nice computer.
Here are the parts I selected for this pc:
- AOpen HQ08 Full Tower (of course)
- ABIT SA6R Motherboard
- Intel Celeron 733MHz CPU
- 3x128MB pc133 RAM (Infineon Chips)
- ABIT Siluro Geforce MX Videocard
- ABIT AU10 Soundcard
- Western Digital 20GB 7200rpm UDMA 100 IDE Harddrive
- Toshiba 24x/8x Cd-rom/DVD Player
The first thing I did was remove the covers of the case. In order to remove the side cover, you have to take of the top of the
case first. This is somewhat a pain if you open up your case every single day but if you don't 'work' on your pc every day this
will not bother you at all. AOpen had a good reason to implement this way of opening up the case: you can lock the top of the case
so noone can take of the sides of the case and steal that nice but very expensive Geforce GTS Ultra you have sitting in there.
Like I said the fact that you have to take of the top if you want to slide the side panel of, is very annoying. I 'fixed' this by
taking the pliers and bending these small brackets on the top of the case a bit. Now I can slide out the side panel without having
to remove the top panel
. Is there another downside? Yes there is … You have to slide the side panel all the way to the back of the
case if you want to remove it. This is no biggie if the cables from your speakers, keyboard, … are long enough, but if they are tight
already this means you have to disconnect all the cables every time you want to open the case. Again the pliers came in handy as I bended
the brackets on top of the side panel so the side can come of without having to slide it out all the way!
There is a bag with all screws, binders, bolts, … and any other hardware you might need to install your motherboard, cards, cd-roms and
other equipement into the case. The HQ08 comes with four feet that are retractable. The feet are intended to give your case extra stability
which is always nice!
After the sidepanel was out of the way, I was able to take the motherboard tray out of the case. This removable tray is a very nice and
pratical feature of the HQ08. It makes life easier because you can install the motherboard onto the tray, add your cards to it,
install the cpu and the ram. After you finished installing all the hardware you just slide the tray into the back of the case and you
fasten the screws. The only thing left is connecting the LED's to the motherboard and attaching the necessary cables like the floppy
cable, IDE cable, ATX powerconnector, …
After I installed the tray back into place, I fitted the WD hard drive into a free slot at the front of the case. AOpen inserted drive
rails in the HQ08 which makes it very easy to install hard drives, cdroms, … Next piece of hardware that I installed was the Toshiba
DVD player. I figured I'd better install a DVD drive instead of a normal cd-rom because this pc will have to last a few years from now
so there is nothing wrong with being future minded.
AOpen knows we all like a lot of fans in our case so they equipped the HQ08 with some free places to install a case fan. In the front
bottom of this nice full tower, there is a fan cage preinstalled that will hold a 80mm fan. What comes in must go out, so there are
two places in the rear top of the case that will also hold 80mm fans. Since this computer is not intended for overclocking purposes,
I decided against installing extra case fans as they would only generate more noise. IF you decide to install extra case fans in this
case, I suggest you install the front bottom fan to suck fresh air in and the two upper fans to blow air out. Thanks to the good design
of the case, the powersupply fan will also conduct the hot air coming from the cpu out of the case.
If you have a lot of hardware to put into the top of the case, you might have some problems guiding all these wires to the motherboard.
The opening that is made between the upper part of the case and the space where the motherboard is placed is a bit small. This is not
good for airflow so you'd better guide the cables with great care so the airflow restriction is kept to a minimum!
Conclusion
AOpen has done a great job with the HQ08 as they built a case that can easily compete with the other well known cases out there. I like
this nice full tower a lot and I would recommend it to all of you, especially those guys out there who have a LOT of hardware
.
Good
- Excellent quality
- Price is good
- 300W Powersupply
Bad
- Small opening to put all the cables coming from the top to the motherboard
- You have to remove the top cover (unmodified) to remove the side panels
- The side panels to not open like a door (just as Supermicro and Addtronic cases)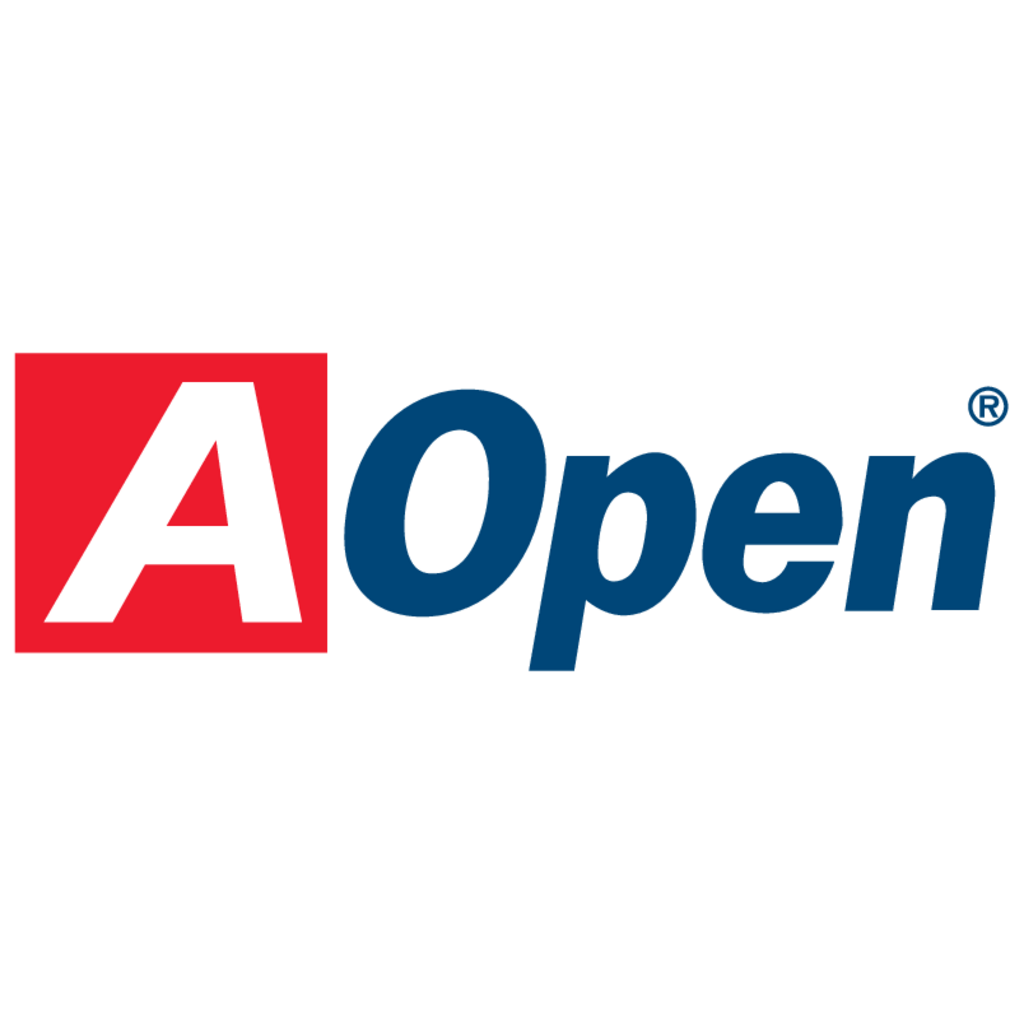 Algunas partes no las tengo este gabinete se compró nuevo, no sé si fue importación o estaba en el mercado nacional pero tenía unas modificaciones ya que no tenía algunas piezas, si tenía la fuente pero ya no da bien los voltajes así que la desechamos esta por ahí en espera de ser reparada
Lo más difícil fue pensar como era el flujo ya que tenía dos ventiladores de 80 mm debajo de los discos duros hacían mucho ruido imagino que se hizo la base donde estaban montados porque se ve que tienen un acabado malísimo, este gabinete tenía una placa madre con dos procesadores Pentium III esto data más o menos en 1994 aprox.
Regresando al tema tenía dos ventiladores los cuales supongo que metían aire al gabinete saliendo por la fuente, lo más lógico para mí fue cambiar dos ventiladores chiquitos por uno grande de 140 mm, la fuente tenía un ventilador, la nueva fuente trae uno de 120 mm
Fase 1. Adicionar ventiladores
Se le adicionaron los dos ventiladores de 80mm de la parte de arriba pero son Slim se le cortaron e hicieron agujeros en para dos ventiladores de 140 mm en la tapa superior, y se le hizo agujeros para un ventilador de 92 mm para las unidades de discos duros y un agujero para un ventilador de 120 mm en la parte de abajo
He aquí como lo hice
Marqué e hice los hoyos del ventilador en la tapa superior, una vez atornillado el ventilador marque el dibujo a cortar.
Con un taladro trate de cortar la lámina para no gastar tanto el disco del moto-tool
Hice lo mismo para el hoyo del ventilador de la parte baja, este último agujero no quería hacerlo por que le iba a quitar la marca al gabinete, moví la posición del agujero para que quedara justo debajo del procesador pero las patitas del gabinete me impidieron moverlo mas cerca, para no cortar la marca lo que hice fue sacarla completa dejando esa forma rara en el corte
Al final no se donde poner la marca del gabinete para que luzca
Aquí se muestran los hoyos ya casi terminados en el gabinete
No todo lo hice con el moto tool si así hubiese sido me habría tardado mucho además de gastar mas discos que están un poco caros
En la parte central del gabinete, ya hice el agujero que va detrás del procesador y la placa madre con el ventilador de 80 mm ya instalado, no se aprecia mucho pero también esta instalado el ventilador que sopla sobre los discos duros, este es de 92 mm tras unos agujeros previos que no tenia, tenia solo para uno de 80 mm, este ventilador queda entre la lamina y el plástico frontal
Los agujeros que según yo hacen que el aire circule mejor hacia arriba para su extracción por la fuente, no se si se aprecie pero le eche un poco de Silicon en donde acopla la fuente para evitar un poco el ruido de ésta
Los agujeros que le hice en la parte más alta debajo de los ventiladores.
También rebaje las partes donde se atornillaba el floppy ya no le servirán y estorbaban al ventilador, no cerraba la tapa superior, como se puede observar solo era necesario rebajar una que esta dentro del área que dice ventilador, yo rebaje las dos hasta una marca donde llega el lector nuevo
Una vez terminados los hoyos, puse los ventiladores a funcionar para probar que tanto ruido y succión harían, cabe aclarar que hice una limpieza previa de rebabas y que no puse la fuente ni los ventiladores de los discos duros ni el que queda detrás del procesador ni el de el fondo hasta abajo porque esos no funcionan solo los use para tomar sus medidas y que acoplaran perfecto, en cuanto mi proveedor me los consiga los instalaré, por ahora esas bolsas muestran el grado de succión que hacen los ventiladores según tengo entendido debe disminuir un poco con los ventiladores que faltan que son para meter aire
He ahí una vista de cómo se ve la parte superior me falta ponerle una maya, rejillas y quizás mas adelante unos Led's o algo para que no se vea tan simple, admito que no me gustó en nada haber destrozado la esteticidad que tenia en la parte superior, y que me falta pulir con la lima a mano las orillas de los agujeros lo que me consuela un poco es que el gabinete esta simétrico en cuanto a agujeros visibles desde el exterior, en este punto acepto sugerencias para mejorar la vista superior.
Aquí la parte frontal, me falta dos unidades ópticas o dos tapas, pero la bolsa esta sujetada solo con la succión de los ventiladores
Descubrí que los agujeros de los ventiladores de 80 mm ubicados atras hacen mucho ruido o son los que hacen mas ruido y no se siente que saquen mucho aire así que voy cortar los agujeros y poner rejillas esos agujeros no los marque inicialmente porque no pensé que fuese necesario