Fotos punk del CBGB 1976-1979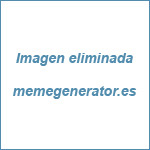 Hola linces, maquinolas y troesmas les dejo algunas de las mejores fotos punk del CBGB de la época dorada de 1976-1979

El fotógrafo estadounidense, David Godlis ha publicado un libro de sus mejores fotos de la escena punk de la ciudad de Nueva York, tomadas en el emblemático club CBGB entre 1976-1979.
Bowery 1977

Con los años, las fotografías de David han aparecido en muchas exposiciones, documentales y libros, pero no ha habido ninguna publicación dedicada a su obra de este período.

Las notables bandas que él vio y fotografió en el pequeño pero popular local, incluyen The Ramones, Blondie, Patti Smith, Richard Hell, Talking Heads Suicide y muchísimas más. Les fotografió de noche y se comprometió a disparar sin flash.

"Influido por la gran tradición de Andre Kertesz, Robert Frank, Garry Winogrand, y por supuesto Brassai, David Godlis ha ido tejiendo un conjunto de obras que son exclusivamente suyas. La primera edición de este libro será un muy solicitada, coleccionada y colocada en las estanterías junto con Franks' 'The Americans, Kertesz' Day of París, y Brassai Paris de Nuit. Sube a bordo mientras puedas. Se agotarán todos los ejemplares". - Robert Gurbo, Estate of Andre Kertesz

"Estas imágenes son tan íntimas, que prácticamente se puede oler el sudor"

Alex Chilton, Bowery 1977

Blondie, CBGB's 1977

The Cramps, 1977

Dictators, 1976

Ramones, 1976-1979

Klaus Nomi, Chris Parker, Jim Jarmusch - Bowery 1978

No Wave Punks, Bowery 1978

Patti Smith, Bowery 1976

Ramones, CBGB's 1977

Richard Hell, Bowery rainstorm 1977

Talking Heads, CBGB's 1977