Niños recrearon las pinturas clásicas de manera excelente
Cansados del tedio de seguir órdenes de sus maestros de arte, estos pequeños tuvieron una divertida dinámica en clase: realizar una réplica de las obras pictóricas clásicas más famosas de todos los tiempos muy a su estilo.
Los resultados fueron increíbles, cada uno de los detalles que estos pequeños le imprimieron a su obra maestras son geniales.
1. The Scream – Edvard Munch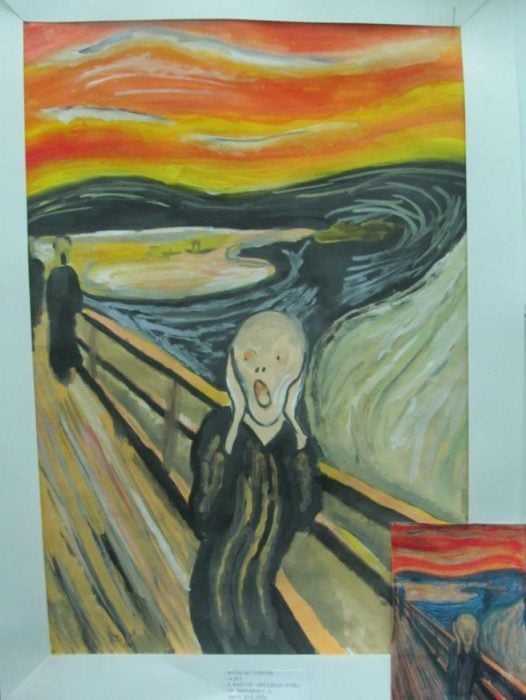 Gregory, 14 años.
2. La Mona Lisa – Leonardo Da Vinci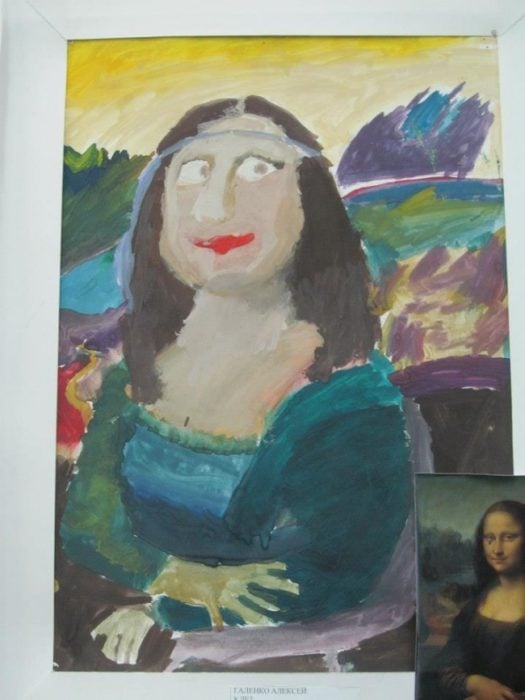 Alex, 8 años.
3. Still Life with Sunflowers – Vincent Van Gogh
Valerie, 14 años.
4. The Ninth Wave – Ivan Aivazovsky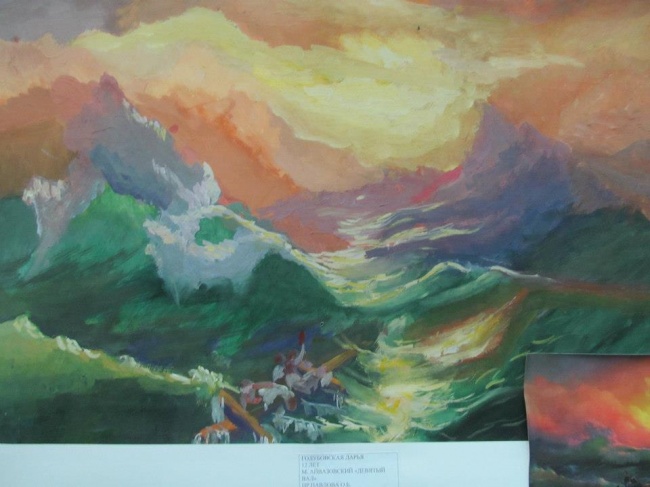 Daisy, 12 años.
5. The Birth of Venus – Sandro Botticelli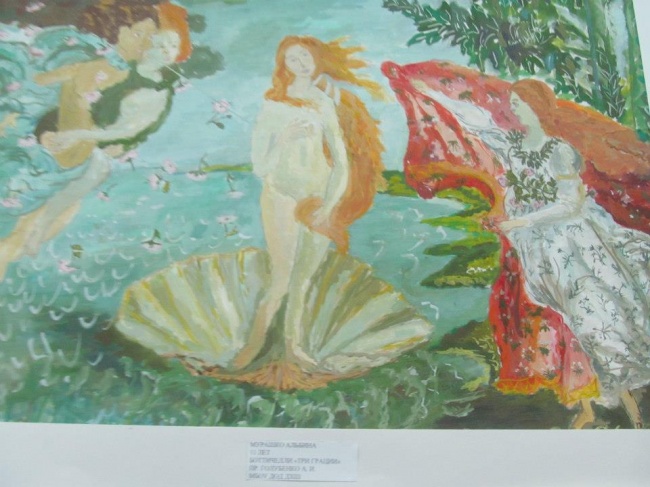 Elbie, 11 años.
6. The Sistine Madonna, Angel – Raphael Sanzio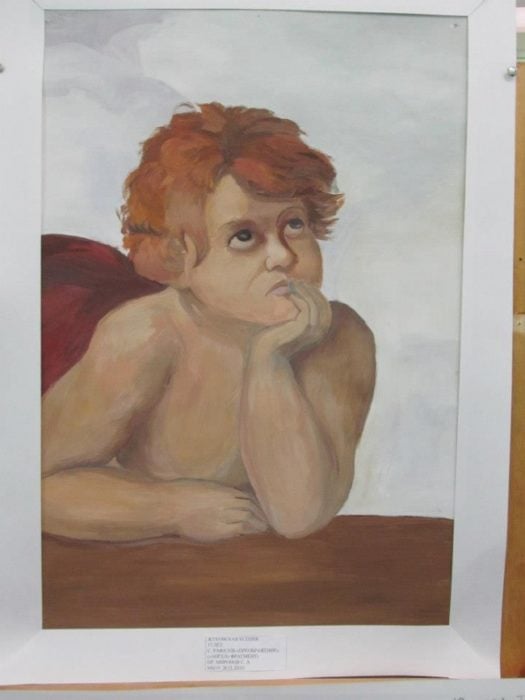 Kaisi, 15 años.
7. Yellow Irises – Claude Monet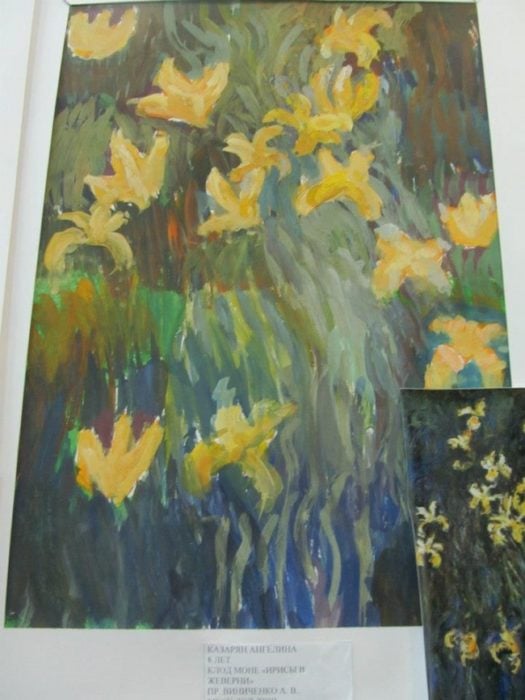 Angelina, 8 años.
8. The Girl with Peaches – Valentin Serov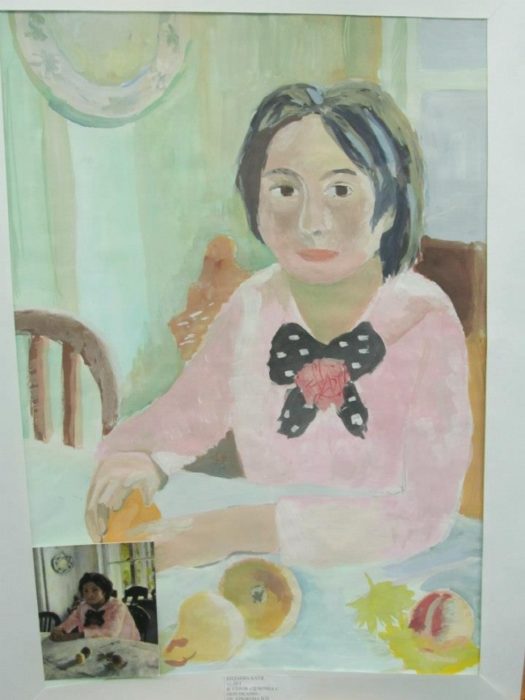 Kate – 12 años.
9. Portrait of Hébuterne – Amadeo Modigliani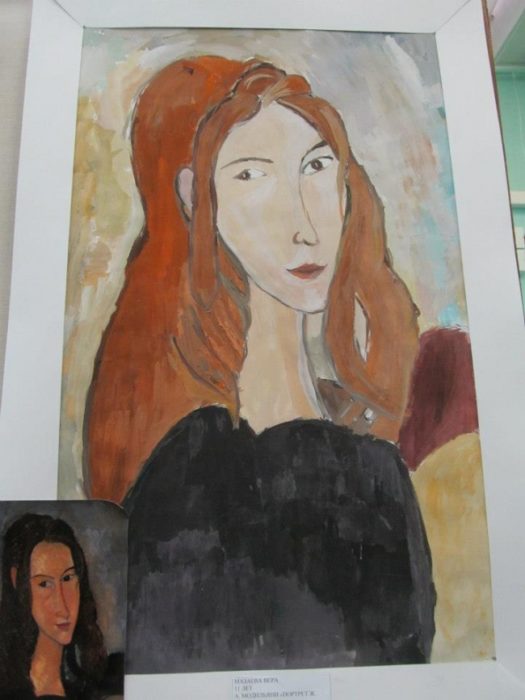 Faye – 11 años.
10. Girl with a Pearl Earring – Johannes Vermeer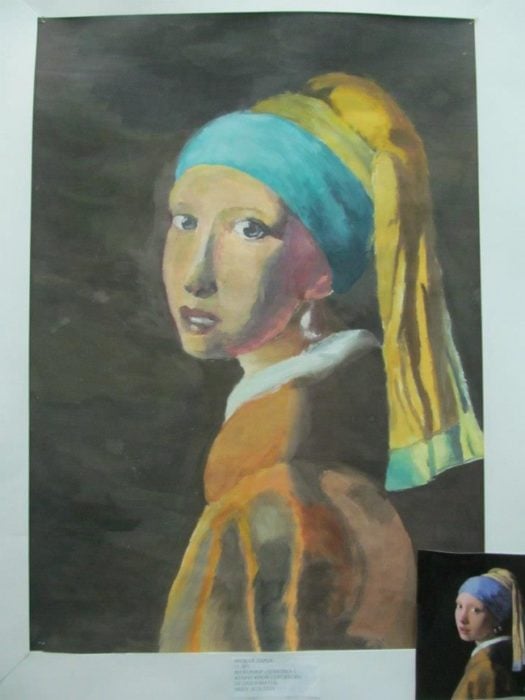 Daysi, 13 años-
11. The Starry Night – Vincent Van Gogh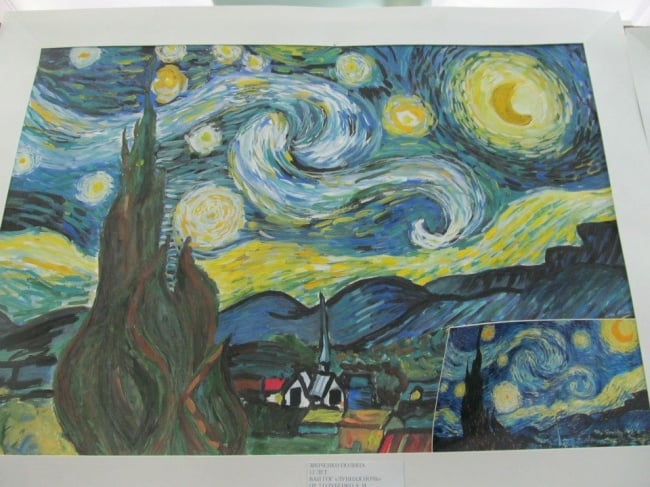 Polly, 12 años.