Actrices porno que incursionaron en la música
Actrices porno que incursionaron en la música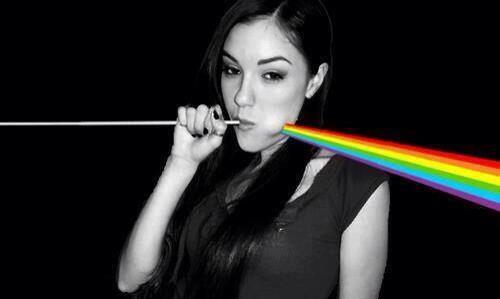 Estrellas del cine XXX como Sasha Grey quisieron llevar su sensualiad hasta los escenarios y más allá
Varias actrices del cine porno se han atrevido a incursionar en la música. Algunas han triunfado, otras han fracasado pero lo que al final cuenta es que por lo menos lo han intentado.

Después de llenar de morbo la mente de sus seguidores Sasha Grey y compañía quisieron probar suerte en el competitivo mundo del rock, el pop y la música dance.
Sasha Grey, de origenes californianos, grabó hace unos años un álbum de música techno titulado 'Telecine' y hasta prendió la fiesta dando algunas presentaciones.
Traci Lords, famosa por haber realizado la mayor parte de sus películas siendo menor de edad, grabó la canción 'Somebody To Love' con la banda de punk rock estadounidense Ramones. También Traci cantó junto a Manic Street Preachers el tema 'Little Baby Nothing'.
Victoria Lanz la estrella venezolana enfocó sus energías en hacerse un nombre en la movida dance como 'Djane Erotic'. Paralelo a la música, ella explota sus curvas en el modelaje.
Pajamaband, es un grupo de rock formado por las estrellas XXX Jayme Langford y Jana Jordan. A ellas las acompaña Barcicki, quien no está vinculada al mundo del porno.
Lupe Fuentes, también conocida como Little Lupe o Zuleidy, formó la banda de chicas The ExGirlfriends. La estrella nacida en Colombia abandonó la industria pornográfica para dedicarse de lleno a la música desde el año 2011.
El sensual bombón nativo de Francia, Clara Morgane, ha editado dos álbumes de estudio en su carrera como cantante, uno de ellos titulado 'Sexy Girl'.
Andrea True, que falleció en 2011 a los 68 años, triunfó en la música en 1976 con la canción 'More, More, More'.
En su perfil de Twitter la escultural chica de orígenes venezolanos, Allison Miller, se describe como "ex actriz porno, actual Djane".