El mas malo de Walking Dead sera The Punisher
IMPORTANTE: Aledevotiense es un consagrado critico de cine y autor de uno de los mas importantes BLOGS de cine de Internet. Al pie de pagina puedes encontrar el link que te lleva directo al ilustre sitio
.

Jon Bernthal es The Punisher en la series de TV "Daredevil"

Marvel acaba de anunciar que ha emitido a Jon Bernthal (Fury, "The Walking Dead") para interpretar a The Punisher/Frank Castle en la próxima temporada de la serie de televisión "Daredevil", la cual se transmitirá en Netflix en 2016.

"Jon Bernthal trae una intensidad sin igual para cada papel que asume, con una potente mezcla de energía, motivación y vulnerabilidad que conectará con el público", dijo Jeph Loeb, director de la Televisión de Marvel. "La apariencia de Castle traerá cambios dramáticos en el mundo de Matt Murdock y nada será lo mismo".

The Punisher es uno de los personajes más populares de Marvel. Él es un vigilante que tiene como objetivo limpiar a Hell's Kitchen de la ciudad de Nueva York por cualquier medio necesario, no importa cuán letal de los resultados.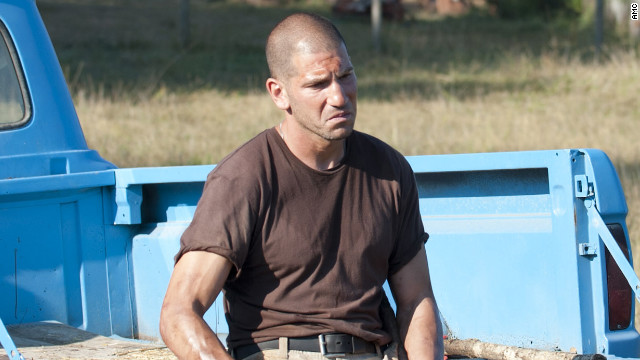 Quiero agradecer a mis amigos y colaboradores @_kum_ @jmf15 @CiberInfern0 @aticuss @Maregos92 @m-a-p @bruno_campos31 @el_ultimo_user @comentocongifs @Barderus @alex-supertramp @Pinguloco--- @sonny15007 @Rhino__ @lolalorena @diego_nando_96 @Gonzo12345 @WestedYears @TrollacioJorgito @Stryder23 @Chuck-Norris69 @acme884 @LeoRaw @francis343 @lauta2009 @acidmushroom @Verteiler2 @DavidOmar04 @N3GRO-SPAWN @Exposition @gringitaah
Por favor síganlos

[/align]