'The Last of Us', mejor videojuego de la historia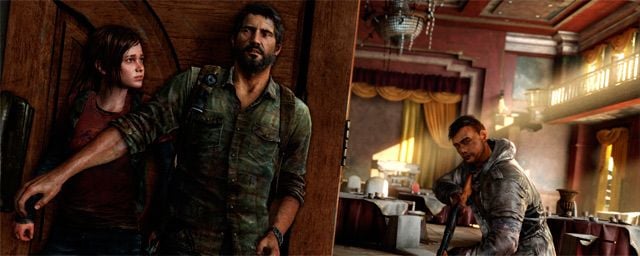 'The Last of Us', mejor videojuego de la historia para la revista 'Empire'




Con las adaptaciones de Warcraft, Assassin's Creed y Uncharted planeadas para un futuro próximo, la revista cinematográfica Empire acaba de publicar un especial en el que se atreve a recopilar los que, para ellos, son los 100 mejores videojuegos de toda la historia. El ganador es The Last of Us, del que también habrá película, que se sitúa en el primer puesto por delante de otros títulos imprescindibles para los 'jugones' como The Legend of Zelda: The Ocarine of Time.

Tras The Last of Us (1) y The Legend of Zelda: The Ocarine of Time (2), el 'Top Ten' de videojuegos para Empire prosigue con World of Warcraft (3), Final Fantasy VII (4), Metal Gear Solid (5), GoldenEye: 007 (6), Shenmue (7), Grand Theft Auto V (8), Red Dead Redemption (9) y Halo: Combat Evolved (10). El Batman: Arkham City se sitúa en el número 12, el BioShock en el 14, el Mass Effect 2 en el 18, el Uncharted 2: Among Thieves en el 22 y el Assassin's Creed II en el 37, por poner algunos ejemplos. The Secret of Monkey Island se cuela en el 47. No te pierdas la lista completa http://www.empireonline.com/features/100greatestgames/game.asp?title=99

¿Falta alguno?


Quiero agradecer a mis amigos y colaboradores
@CiberInfern0 @aticuss @Maregos92 @bruno_campos31 @el_ultimo_user @Barderus @Pinguloco--- @sonny15007 @Rhino__ @lolalorena @diego_nando_96 @Gonzo12345 @WestedYears @TrollacioJorgito @Stryder23 @Chuck-Norris69 @acme884 @LeoRaw @francis343 @lauta2009 @acidmushroom @Verteiler2
Por favor síganlos
Gracias por tu apoyo sincero, sin ti no tendría el status jerárquico (en constante crecimiento) que poseo

.
¡Muchas gracias mi querido publico! Los amo con todo el corazón
[/align]
[/b][/align]