U.S. Army Field Manual, Survival June 1992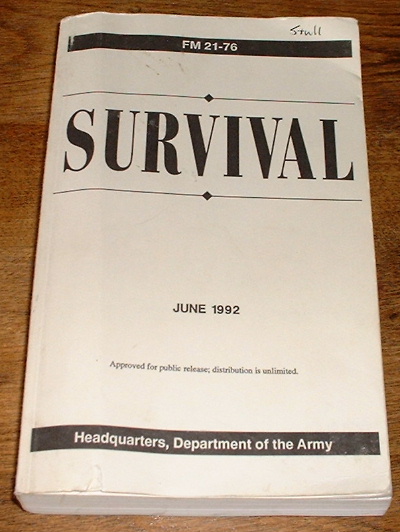 This book is one of the best survival manuals to have ever been printed, available for free at the link below. The manual is being distributed with the permission of the U.S. Army.
Esta en ingles para el que no se dio cuenta...
http://www.basegear.com/fm2176.html