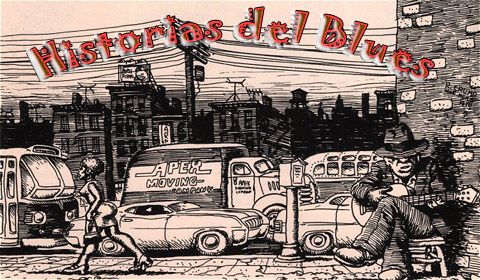 Veteran Guitar Player/Vocalist Alex "Wayne" Jenkins grew up on Chicago's south west side within walking distance of the famous Maxwell St. It is there that he got his first exposure to blues music peering through windows of the blues clubs watching Muddy Waters, Howling wolf, Buddy Guy and others playing the blues. At age 13 is when he started playing guitar in local bands all throughout the 60's in what was called old town. After moving out to Los Angeles for a few years Alex came back to the Midwest and spent the next several years playing and touring all throughout the US And Canada performing in roadhouses, theatre's and festivals. Alex then moved to Nashville where he lived from 1996-2002. While there, he played in blues bands and also hosted a pro blues jam in downtown Nashville. Alex decided to return to the Midwest to his roots and formed Alex
Jenkins & The Bombers.
Tim was born in Harvey Il. A south suburb of Chicago in 1961. He grew up listening to WLS & WVON radio where he was first exposed to motown and blues. He has played many styles of music in several bands throughout his carreer but his true roots is with blues and R& B music. Tim currently plays vintage Rogers drums. Some of his
influences include Charlie Watts, Frank Beard, Louie Bellson, Buddy Rich, Ginger Baker.
Member bassist Mike Crisp played 4 years in the high school jazz band then attended Illinois State University in Bloomington Il. Where he played in the Il. State University Jazz combo. Some if his influences include Stanley Clarke, Charles Mingus, Victor Wooten, Maynard Ferguson, Miles Davis, Dave Matthews, Stevie Ray Vaughn.