Duke Robillard Band - Calling All Blues (2014)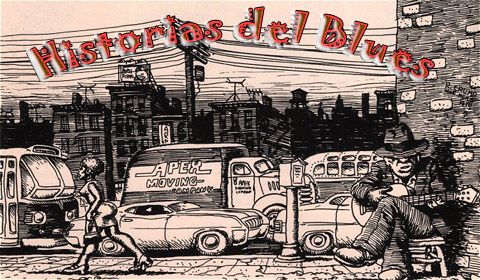 Duke Robillard (nacido con el nombre de Michael John Robillard, el 4 de octubre de 1948 en Woonsocket, Rhode Island) es un guitarrista y cantante de blues norteamericano.
Guitarrista versátil, cantante y estudioso del género de la música negra estadounidense, Duke interpreta distintos estilos como el jazz, swing, el blues y todas sus ramas con una facilidad asombrosa. Si bien puede interpretar y emular el sonido y fraseo de diversos guitarristas del género, como lo hizo en su disco Guitar Groove-A-Rama (2006), cuando llega el momento de interpretar el estilo del guitarrista T-Bone Walker, deja en claro cual es su más marcada influencia.

01. Down In Mexico (3:38)
02. I'm Gonna Quit My Baby (3:05)
03. Svengali (4:01)
04. Blues Beyond The Call Of Duty (4:45)
05. Emphasis On Memphis (3:56)
06. Confusion Blues (2:59)
07. Motor Trouble (3:35)
08. Nasty Guitar (4:16)
09. Temptation (5:43)
10. She's So Fine (2:58)
Personnel:

Duke Robillard - vocals, acoustic and electric guitars, saz.
Bruce Bears - acoustic and electric piano, Hammond organ, lead and background vocals.
Brad Hallen - acoustic and electric bass, background vocals.
Mark Teixeira - drums, tambourine, wine bottles, background vocals.
With:
Sunny Crownover - lead and background vocals.
Rich Lataille - alto and tenor sax.
Mark Earley - tenor and baritone sax.
Doug Woolverton - trumpet.