Escucha a Cyro Baptista un particular percusionista de élite
Cyro Baptista, Paulista de nacimiento y estudiante de conservatorio en Woodstock en los años 80. Este percusionista brasilero en su trayectoria ha grabado y participado junto a artistas de la élite musical como: Yo-Yo Ma, Bobby Mcferrin, Daniel Barenboim, Herbie Hancock y recorrió el mundo siendo percusionista de Sting a inicios de la década del 2000. Ha ganado 2 premios Grammy y es uno de los principales referentes del proyecto "Beat The Donkey". Es una auténtica genialidad de la percusión y es destacado por ser el creador de sus propios instrumentos de percusión.
 Cyro Baptista y Beat The Donkey
Su especialidad es la percusión en Jazz, música brasilera y World Music.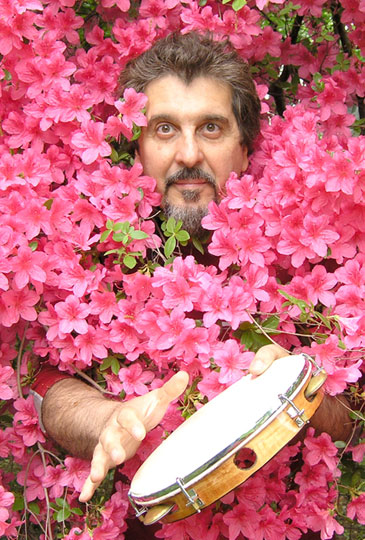 Además de su trayectoria musical es profesor y tallerista internacional. Ha estado en las instituciones más y importantes y de mayor prestigio a nivel mundial: Berklee College of Music, Mannes College of Music en New York, Drummer's Colective. 
Envíame un mensaje interno si te interesa como obtener la música de Cyro Baptista. (It's Free)
Deja puntos y síguenos en @TheCrapweb
Agradecer y dejar puntos no te cuesta.