J.T. Lauritsen (3 CD's)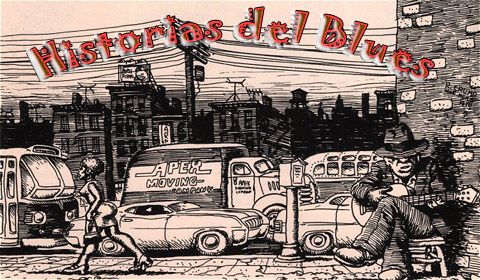 Jan Tore Lauritsen nacido en Noruega comenzó a tocar a la temprana edad de 6 años y casi de inmediato se interesó por el blues y la música relacionada después de la primera audiencia de BB King, el pianista de blues Charles Brown y el legendario Ray Charles. JT tuvo su primer concierto profesional a la edad de 14 años, lo que le permitió trabajar durante muchos años con el órgano, pero como le resultaba demasiado pesado para llevar de concierto en concierto terminó comprometiéndose con el acordeón.
Con el tiempo, desde 1989, su armónica le fue acompañando donde quiera que fuera y se convirtió en un nuevo sonido de la música de JT. En 1991 forma Buckshot Blues Band con el guitarrista ahora bien conocido, Vidar Busk. En 1995, lanzaron su primer CD "Buckshot Hunters", un álbum que recibió buenas críticas en todos los ámbitos. El álbum vendió más de 2.500 unidades (un número muy respetable en Noruega) y sentó las bases para la próxima versión, "My Kind of Blues". En el álbum número tres, "Make a Better World", que fue lanzado en 2001, JT le dio un sonido más crudo y ésto le permitió aumentar sus conciertos. Con el lanzamiento del álbum de 2004, "Perfect Moves", JT describe su música como blues, soul y rock n 'roll con una pequeña muestra de Tex Mex music. Los siguientes álbumes fueron "Squeezeboxing", grabado en Severn records studio en Maryland y "LIVE" en octubre de 2009. El nuevo álbum de estudio "Play By The Rules", ha sido grabado en Memphis desde Ardent Studio con los músicos de blues locales a la vez que amigos, como Billy Gibson , Victor Wainwright, y otros.
1. The Bug
2. Bald Headed Woman Part 2
3. Help Me Through The Day
4. Thats How I Got To Memphis
5. What Am I Living For
6. Time 4 Bed
7. Why I Feel So Blue
8. 10 Pm Singapore Time
9. True Love
10. I Just Love You Like I Said Part 2
11. Tell Me What's The Reason
12. It's Over
1. What Am I Living For
2. The Bug
3. Big Boss Man
4. Sex Appeal
5. Got You On My Mind
6. Broken Circle
7. Red Hot
8. Harrys Place
9. Dance With Me Babe
10. Bueno Noches From A Lonely Room
11. Is It Love
12. Make A Better World
13. Bald Headed Woman
14. I Just Love You Like I Said
15. That's How I Got To Memphis
01 – Everyday Will Be Like A Holiday [00:04:25]
02 – Next Time [00:03:13]
03 – Play By The Rules [00:05:14]
04 – Need My Babe [00:05:01]
05 – Memphis Boogie [00:03:08]
06 – I`ll Never Get Over You [00:04:06]
07 – Ever Since The World Began [00:03:05]
08 – Mathilda [00:03:57]
09 – Find My Little Girl [00:03:36]
10 – Valley Of Tears [00:04:51]
11 – Eye Candy [00:03:04]
12 – The Blues Got Me [00:04:03]