Kevin Selfe And The Tornadoes (2 CD's)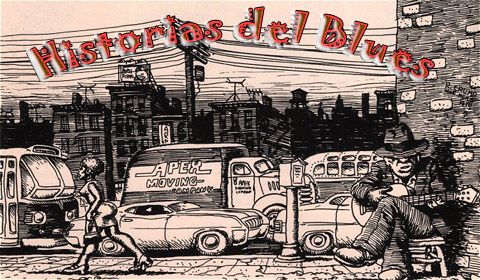 Selfe-Contained (2006)
Kevin Selfe & The Tornadoes lanzaron su primer CD titulado Selfe-Contained en enero de 2006. La grabación fue bien recibida y está compuesta por diez melodías dinámicas que capturan la energía y la creatividad incontenible de la banda. Aunque Kevin es mejor conocido por su trabajo con la guitarra, sus otras habilidades comenzaron a atraer la atención.
Messing With A Lion
Receipt For A Broken Heart
Whiskey and Women
You Don't Do Nothing For Me
Devil's Come Early To Collect His Due
Wait On Time
Little Bit
Another Mule In My Stall
Rolling Jelly Bean
Soul Trance
Playing The Game (2011)
Apasionado por el blues desde muy jóven, Kevin Selfe despliega y demuestra su amor por dicho estilo en este álbum ameno y variado, que gustará a un amplio sector de audiencias diversas. Kevin construye una mezcla de blues tradicional y contemporáneo con gusto y pasión, adornándolo con toques groove y algo de funk. Curiosamente Kevin Selfe empezó a tocar los blues cuando era un estudiante de metereología en la North Carolina State University en Raleigh, Carolina del Norte, escuchando a artistas como Muddy Waters, Howlin' Wolf y Elmore James entre otros grandes del blues de Chicago. Desde aquel momento Kevin ya no pudo vivir sin los blues. Después de graduarse en metereologia abandonó su carrera para dedicarse por completo a interpreter los blues. En este album nuestro guitarrista, cantante y armonicista ocasional, nos seduce con diez temas de factura propia, acompañado por Allen Markel al bajo y Don Shultz a la batería. Un buen y más que aceptable disco de blues.
Just Like Pulling Teeth
Blues Don't Take A Day Off
How Much Longer
Walking Funny
Playing The Game
The Way She Moves
Lay It On the Table
Long Greasy Night
Good Dog To Kick
Pulled Pork
Yapa: Kevin Selfe - Long Walk Home (2013)
Después de dejar a su banda, Kevin ha decidido emprender su carrera en solitario, acompañado por el gran batería Jimi Bott y el bajista Allen Markel. En este disco de debut para la compañía Delta Groove ha contado con la impagable participación del armonicista Mitch Kashmar, el piano de Gene Taylor o el saxo de Doug James entre muchos otros músicos de prestigio que le arropan en este amplio y variado muestrario de blues que es "Long Walk Home".
Duct Tape On My Soul
Mama Didn't Raise No Fool
Moving Day Blues
Last Crossroad
Dancing Girl
Midnight Creeper
Walking Funny
Too Much Voodoo
Second Box On The Left
The Blues Is My Home
Put Me Back In Jail