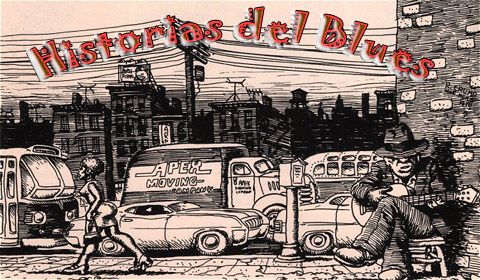 John Thurman Hunter Jr. nació en Ringgold, Louisiana en 1931, pero se crió en una granja de Magnolia, Arkansas expuesto a la música de muchos de los primeros músicos de blues del Delta. Cuando cumplió veinte se fue a trabajar a una fábrica de cajas en Beaumont, Texas, donde residiría durante la mayor parte de su vida. Compró su primera guitarra después de asistir a un concierto de BB King adoptando después el nombre artísitico de Long John Hunter y recibió $ 2.50 por su primer show en vivo, lo que le hizo darse cuenta que había dinero de por medio. Su concierto más largo, y probablemente uno de los más largos en la historia de la música, fue en el Club Lobby en Juárez, México (tocando todos los días, desde 1.957 hasta 1.970). Emitió unos cuantos singles durante los años 1950 y 1960, pero hasta 1988 no publicó su primer álbum.
Él es un guitarrista-vocalista de blues puro. Usa una sección de vientos para llenar el sonido de su voz suave, pero el estilo y enfoque general queda trazado por el blues eléctrico de la ciudad de los vientos durante la década de 1940 y principios de los años 50, y aún más atrás, en el Delta.
Artist: Long John Hunter
Title Of Album: Ride With Me
Year Of Release: 1998
Label: Alligator Records
Genre: Blues, Texas Blues
Quality: Mp3
Bitrate: 320 kbps
Total Time: 50:44 Min
Total Size: 124 Mb
1. Ride With Me
2. Irene
3. El Paso Rock
4. Crazy Love
5. Bad Feet
6. I Raise My Hand
7. Dream About The Devil
8. West Texas Homecoming
9. Tell Me
10. Still Blue
Baritone Saxophone - Red Rails;
Bass - Sarah Brown;
Drums - George Rains;
Guitar - T. D. Bell (tracks: 8);
Lead Guitar - Derek O'Brien (tracks: 9), Long John Hunter;
Organ - Ed guinn (tracks: 4, 7);
Piano - Erbie Bowser;
Rhythm Guitar - Derek O'Brien;
Saxophone - Mark Kazanoff;
Trumpet - Gary Slechta (tracks: 3, 4, 7);
Vocals - Long John Hunter, T. D. Bell (tracks: 8).
Hunter's third album for Alligator finds him in tip-top form, sounding like a man half his age (62 at the time) and brandishing a nasty guitar tone that supposedly died out with 1950s one-track mono recording. Everything on here is kept in a nice Texas roadhouse framework, with plenty of air moving behind Long John from a fine combo that includes Derek O'Brien on guitar and Sarah Brown on bass. For his end of it, Hunter sounds positively involved on tunes like "Irene," "Crazy Love," the rockin' "Bad Feet," the uptempo "Dream About the Devil," a fun duet with T.D. Bell on "West Texas Homecoming," and the title track. With his songwriting hand clearly defined on all ten tunes here, Hunter has made his most realized album to date, showing him still in sharp command of his prestigious powers. (Cub Koda)