Una de las más importantes figuras del blues en el siglo XX y lo que va corrido del XXI es, sin lugar a dudas, Taj Mahal, quien ha jugado un papel enorme en la revitalización y la preservación de las tradiciones acústicas del blues. Además se tomado muy en serio su rol de musicólogo y se ha interesado por diferentes músicas y sus raíces, como el folk, el jazz, el góspel, la africana y la india, mencionando algunas, permitiéndose mezclarlas con el blues, presentándose así en un amplio contexto musical.
Henry St. Clair Fredericks nació en Nueva York, el 17 de mayo de 1942. Su padre era pianista y compositor de jazz, de origen jamaiquino, y su madre era profesora de escuela y cantante de góspel. Cuando era pequeño, su familia se trasladó a Springfield, en Massachusetts, donde se impregnó de gran cantidad de géneros musicales gracias al radio de onda corta de su padre. Dentro de los artistas que más le llamaron la atención estaban los bluesmen y los primeros artistas de rock'n'roll como Chuck Berry y Bo Didley.
Aprovechando su vida en el campo estudió agricultura y veterinaria, combinando estos estudios con la música. Un día tuvo un sueño del que surgió la idea de su nombre artístico: Taj Mahal y formó su primera banda, Taj Mahal & The Elektras, a comienzos de los años 60. A mediados de esa década se trasladó a Los Ángeles, California, y formó The Rising Sons al lado de Ry Cooder, grupo con el que grabó su primer disco el cual, debido a problemas legales, solo vino a ser publicado en 1992.
Frustrado por no poder publicar el disco con The Rising Sons, Taj Mahal decidió abandonar la banda y seguir su carrera como solista. En 1968 publicó su primer disco, llamado "Taj Mahal", en el cual mostró su acercamiento hacia el viejo blues, y le siguió "Natch'l Blues". Posteriormente publicó el disco doble "Giant Step", en 1969, con una mezcla de blues eléctrico y acústico. Gracias a esos tres trabajos, Taj Mahal comenzó a construir su reputación como un auténtico bluesman moderno, ganando el aprecio de muchos colaboradores musicales.
Durante los años 70, Taj Mahal mostró varias aventuras musicales como la de 1971, "Happy Just To Be Like I Am", disco en el que explora con ritmos caribeños, y al año siguiente llega con "The Real Thing", con un tono muy cercano a Nueva Orleans.
En 1976 Taj Mahal terminó su contrato con Columbia y pasó a Warner Bros.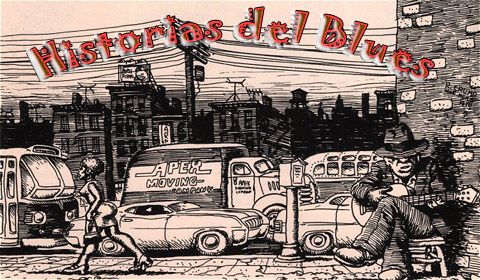 With a foundation in American blues, multi-instrumentalist Taj Mahal built his music from many genres,constructing a sound that is uniquely his own. He is equal parts historian and innovator, keeping musical traditions alive by giving them a fresh voice and context. This musicality is celebrated on Taj Mahal: The Complete Columbia Albums Collection - an awe-inspiring anthology, that will be a cornerstone in your blues roots world music library. Set contains thirteen albums, including what many consider Mahal's finest work, chronicling his recording career from its inception to worldwide acclaim. Includes Rising Sons, his groundbreaking band collaboration with Ry Cooder. Though their mid-'60s recordings went unreleased at the time, their music was hugely influential on their peers, including the Rolling Stones, with whom both Mahal and Cooder soon collaborated. Sounder soundtrack marks the beginning of Mahal's parallel occupation as a sought-after film score composer. Two-disc set The Hidden Treasures of Taj Mahal 1969 1973 includes a full disc of previously unreleased studio material and a second disc which premiers a live concert recorded at the Royal Albert Hall in London on April 18, 1970.

1968 Taj Mahal
01. Leaving Trunk 04:50
02. Statesboro Blues 02:59
03. Checkin' Up On My Baby 04:55
04. Everybody's Got To Change Sometime 02:57
05. E Z Rider 03:04
06. Dust My Broom 02:39
07. Diving Duck Blues 02:42
08. The Celebrated Walkin' Blues 08:51
1968 The Natch'l Blues
01. Good Morning Miss Brown 03:16
02. Corinna 03:03
03. I Ain't Gonna Let Nobody Steal My Jellyroll 03:14
04. Going Up To The Country, Paint My Mailbox Blue 03:38
05. Done Changed My Way Of Living 07:04
06. She Caught The Katy And Left Me A Mule To Ride 03:30
07. The Cuckoo 04:16
08. You Don't Miss Your Water ('Til Your Well Runs Dry) 04:26
09. Ain't That A Lot Of Love 04:11
10. The Cuckoo (Alternate Version) 03:21
11. New Stranger Blues 05:41
12. Things Are Gonna Work Out Fine 03:17
1969 Giant Step - De Ole Folks At Home (2CD)
CD1 - Giant Step 00:33:23
01. Ain't Gwine Whistle Dixie (Any Mo') 01:03
02. Take A Giant Step 04:18
03. Give Your Woman What She Wants (From The Motion Picture 'The April Fools') 02:32
04. Good Morning Little School Girl 03:46
05. You're Gonna Need Somebody On Your Bond 04:58
06. Six Days On The Road 03:02
07. Farther On Down The Road (You Will Accompany Me) 04:40
08. Keep Your Hands Off Her 02:16
09. Bacon Fat 06:42
CD2 - De Ole Folks At Home 00:37:18
01. Linin' Track 01:42
02. Country Blues #1 02:39
03. Wild Ox Moan 02:48
04. Light Rain Blues 03:23
05. A Little Soulful Tune 02:40
06. Candy Man 02:57
07. Cluck Old Hen 02:33
08. Colored Aristocracy 02:07
09. Blind Boy Rag 04:14
10. Stagger Lee 03:26
11. Cajun Tune 01:59
12. Fishin' Blues 03:10
13. Annie's Lover 03:33
1971 Happy Just To Be Like I Am
01. Happy Just To Be Like I Am 03:51
02. Chevrolet 07:00
03. Stealin' 05:20
04. Eighteen Hammers 05:46
05. Tomorrow May Not Be Your Day 04:16
06. Oh Susanna 02:45
07. West Indian Revelation (a.k.a. West Indian Reservation) 06:09
08. Black Spirit Boogie 07:08
1971 The Real Thing
01. Fishin' Blues 02:57
02. Ain't Gwine To Whistle Dixie (Any Mo') 09:11
03. Sweet Mama Janice 03:32
04. Going Up To The Country And Paint My Mailbox Blue 03:24
05. Big Kneed Gal 05:34
06. You're Going To Need Somebody On Your Bond 06:13
07. Tom And Sally Drake 03:39
08. Diving Duck Blues 03:46
09. John, Ain' It Hard 05:30
10. She Caught The Katy And Left Me A Mule To Ride 04:08
11. You Ain't No Street Walker Mama, Honey But I Do Love The Way You Strut Your Stuff 18:56
1972 Recycling The Blues & Other Related Stuff
01. Conch: Introduction 01:08
02. Kalimba 02:02
03. Bound To Love Me Some 05:11
04. Ricochet 04:46
05. A Free Song (Rise Up Children Shake The Devil Out Of Your Soul) 03:57
06. Corinna 03:11
07. Conch: Close 00:33
08. Cakewalk Into Town 02:34
09. Sweet Home Chicago 06:41
10. Texas Woman Blues 02:54
11. Gitano Negro 08:29
Track 9, 10 backing vocals Pointer Sisters
1972 'Sounder' Soundtrack
01. Needed Time • Sam Lightnin' Hopkins 02:53
02. Sounder Chase A Coon 03:24
03. Needed Time (Hummin' And Pickin') 01:26
04. Morning Work / N' Meat's On The Stove 01:45
05. I'm Running And I'm Happy 00:57
06. Speedball 01:42
07. Goin' To The Country / Critters In The Woods 01:48
08. Motherless Children (Hummin') 01:21
09. Jailhouse Blues 04:00
10. Just Workin' 00:35
11. Harriet"s Dance Song 00:33
12. Two Spirits Reunited 01:54
13. David Runs Again 00:29
14. Curiosity Blues 01:01
15. Someday Be A Change 01:02
16. Horseshoes 01:59
17. Cheraw 02:22
18. David's Dream 01:02
19. Needed Time (Guitar) 02:29
20. Needed Time (Banjo And Hand Clapping) 02:21
Track 1 vocal, guitar Sam Lightnin' Hopkins
1973 Oooh So Good 'N Blues
01. Buck Dancer's Choice 03:10
02. Little Red Hen 03:50
03. Oh Mama Don't You Know 06:08
04. Frankie And Albert 04:00
05. Railroad Bill 02:48
06. Dust My Broom 04:29
07. Built For Comfort 04:58
08. Teacup's Jazzy Blues Tune 04:20
1974 Mo' Roots
01. Johnny Too Bad 03:17
02. Blackjack Davey 03:44
03. Big Mama 04:42
04. Cajun Waltz 06:03
05. Slave Driver 02:44
06. Why Did You Have To Desert Me? 05:54
07. Desperate Lover 02:46
08. Clara (St. Kitts Woman) 04:34
1975 Music Keeps Me Together
01. Music Keeps Me Together 03:40
02. When I Feel The Sea Beneath My Soul 03:08
03. Dear Ladies 06:05
04. Aristrocracy 02:30
05. Further On Down The Road 03:25
06. Roll, Turn, Spin 04:47
07. West Indian Revelation 06:58
08. My Ancestors 04:06
09. Brown-Eyed Handsome Man 03:43
10. Why?...And We Repeat Why?...And We Repeat! 07:13
1976 Satisfied 'N Tickled Too
01. Satisfied 'N Tickled Too 05:28
02. New E-Z Rider Blues 04:08
03. Black Man Brown Man 04:05
04. Baby Love 08:58
05. Ain't Nobody's Business 02:44
06. Misty Morning Ride 03:18
07. Easy To Love 03:36
08. Old Time Song - Old Time Love 03:42
09. We Tune 03:09
Track 2 background vocals The Ladies
1992 Rising Sons (Recorded 1965-66)
11. Walkin' Down The Line 02:15
12. The Girl With Green Eyes 02:15
13. Sunny's Dream 03:02
14. Spanish Lace Blues 02:14
15. The Devil's Got My Woman 03:06
16. Take A Giant Step 02:55
17. Flyin' So High 03:06
18. Dust My Broom 03:05
19. Last Fair Deal Gone Down 02:39
20. Baby, What You Want Me To Do? 02:56
21. Statesboro Blues (Version 2) 02:25
22. I Got A Little 03:22
Tracks 18-20 contain new vocal tracks recorded by Taj Mahal, June 1992 in New York City
Track 22 is a Mono recording
2012 Hidden Treasures Of Taj Mahal (2CD)
CD1 - The Hidden Treasures Of Taj Mahal 1969-1973 01:17:27
01. Chainey Do 03:40
02. Sweet Mama Janisse 03:42
03. Yan-Nah Mama-Loo 06:09
04. Tomorrow May Not Be Your Day 05:01
05. I Pity The Poor Immigrant 08:10
06. Jacob's Ladder 04:01
07. Ain't Gwine Whistle Dixie (Any Mo') 07:23
08. Sweet Mama Janisse 03:31
09. You Ain't No Street Walker Mama, Honey But I Do Love The Way You Strut Your Stuff 16:05
10. Good Morning Little Schoolgirl 07:25
11. Shady Grove 09:27
12. Butter 02:47
CD2 - Live At The Royal Albert Hall, April 18, 1970 00:53:47
01. Runnin' By The Riverside 02:52
02. John, Ain't It Hard 05:24
03. Band Introduction 00:34
04. Sweet Mama Janisse 04:33
05. Big Fat 07:32
06. Diving Duck Blues 02:50
07. Checkin' Up On My Baby 06:20
08. Oh Susanna 10:22
09. Bacon Fat 08:20
10. Tomorrow May Not Be Your Day 04:56