TheAllmanBrothersBand-The 1971 Fillmore East Recordings 6CDs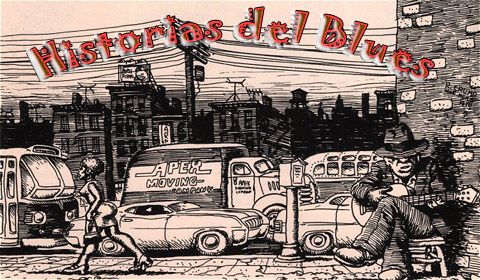 Musicalmente, The Allman Brothers Band es considerada, junto a Lynyrd Skynyrd, como banda seminal del Rock Sureño. El grupo destacó por su habilidad y coherencia instrumental, su estilo a medio camino entre el blues, el blues rock y el jazz y por su infinita capacidad colectiva para la improvisación, (jamming). Todas estas características son especialmente plausibles en sus directos, bien ejemplificadas por su álbum At Fillmore East, donde improvisaciones como «Whipping Post» superan los 20 minutos
El año 1971 catapultó al grupo a la altura de leyendas del rock and roll. Durante los conciertos que el grupo realizó en la sala Fillmore East el 12 y 13 de Marzo, se grabó la esencia del virtuosismo y capacidad de improvisación del grupo. Aquellas sesiones quedaron registradas finalmente en un doble álbum "At Fillmore East" incluido por la revista Rolling Stone dentro de los 500 mejores álbumes de todos los tiempos. "At Fillmore East" fue un vehículo de presentación mundial de la rica mixtura de jazz, música clásica, hard rock y blues que eran los Allman Brothers Band.
1971 habría sido el mejor año de la historia del grupo de no ser por la desgracia que les esperaba a la vuelta de la esquina: el 29 de octubre de 1971, muere Duane Allman en un accidente de motocicleta en Macon (Georgia). Duane fue fundador, líder y principal artífice de la mixtura de sonidos del grupo. Este virtuoso guitarrista, famoso por su toque de guitarra slide, será recordado además por su participación en el disco de Eric Clapton "Layla and Other Assorted Love Songs" (1970). Lynyrd Skynyrd le dedicaron la canción «Free Bird».
Un año después, el 11 de noviembre de 1972, el bajista Berry Oakley también moría en accidente de motocicleta a pocas manzanas de donde lo hizo Duane. Berry no murió en el acto, pues tras el accidente se negó a recibir asistencia médica y murió pocas horas después de una hemorragia cerebral.
Ambos músicos están enterrados en tumbas contiguas en el cementerio de Macon (Georgia), donde el grupo compuso algunos de sus primeros temas como «In Memory of Elisabeth Reed» o «Little Martha», títulos que sacaron de lo que ponía en dos lápidas de dicho cementerio.
La muerte del guitarrista y líder del grupo, y la posterior de su compañero, no puso fin a la carrera del grupo que cosecharon importantes éxitos con posterioridad con temas como el instrumental que apareció en el disco Brothers and Sisters, de 1973, donde aún tocaba Oakley en algunos temas.
CD 1 - March 12, 1971 - First Show
1. Statesboro Blues 4.08 (previously unreleased)
2. Trouble No More 3.48 (previously unreleased)
3. Don't Keep Me Wonderin' 3.19 (previously unreleased)
4. Done Somebody Wrong 4.01 (previously unreleased)
5. In Memory Of Elizabeth Reed 17.05 (previously unreleased)
6. You Don't Love Me 16.55 (previously unreleased)
CD 2 - March 12, 1971 - Second Show
1. Statesboro Blues 4.12 (previously unreleased)
2. Trouble No More 3.50
3. Don't Keep Me Wonderin' 3.28 (previously unreleased)
4. Done Somebody Wrong 4:30
5. In Memory Of Elizabeth Reed 19.50 (previously unreleased)
6. You Don't Love Me 19.10
7. Whipping Post 20.00 (previously unreleased)
8. Hot 'Lanta 5.09
CD 3 - March 13, 1971 - First Show
1. Statesboro Blues 4.20
2. Trouble No More 3.48
3. Don't Keep Me Wonderin' 3.47
4. Done Somebody Wrong 3.55 (previously unreleased)
5. In Memory Of Elizabeth Reed 13.00
6. You Don't Love Me 19.10
7. Whipping Post 17.15 (previously unreleased)
CD 4 - March 13, 1971 - Second Show - Part 1
1. Statesboro Blues 4.19 (previously unreleased)
2. One Way Out 4.30 (previously unreleased)
3. Stormy Monday 10.14
4. Hot 'Lanta 5.00
5. Whipping Post 22.00
CD 5 - March 13, 1971 - Second Show - Part 2
1. Mountain Jam 33.00
2. Drunken Hearted Boy (with Elvin Bishop) 7.30
CD 6 - June 27, 1971 - FILLMORE EAST Closing Show
Introduction by Bill Graham (previously unreleased)
1. Statesboro Blues 5.52
2. Don't Keep Me Wonderin' 3.34
3. Done Somebody Wrong 3.37
4. One Way Out 5.01
5. In Memory Of Elizabeth Reed 12.44
6. Midnight Rider 3.01
7. Hot Lanta 5.41
8. Whipping Post 19.17
9. You Don't Love Me 17.56
Brothers And Sisters (40th Anniversary Super Deluxe Edition 4 CDs)
DISC ONE
1. WASTED WORDS 4:20
2. RAMBLIN' MAN 4:48
3. COME AND GO BLUES 4:55
4. JELLY JELLY 5:46
5. SOUTHBOUND 5:10
6. JESSICA 7:31
7. PONY BOY 5:5
DISC TWO: REHEARSALS, JAMS and OUTTAKES
1. WASTED WORDS (Rehearsal) 5:06
2. TROUBLE NO MORE (Rehearsal) 3:58
3. SOUTHBOUND (Instrumental Outtake) 5:56
4. ONE WAY OUT (Rehearsal) 5:38
5. I'M GONNA MOVE TO THE OUTSKIRTS OF TOWN (Rehearsal) 11:14
6. DONE SOMEBODY WRONG (Rehearsal) 3:50
7. DOUBLE CROSS (Outtake) 4:36
8. EARLY MORNING BLUES (outtake) 9:27
9. A MINOR JAM 16:30
DISC THREE: LIVE AT WINTERLAND, SEPTEMBER 26, 1973
1. INTRODUCTION BY BILL GRAHAM 1:24
2. WASTED WORDS 5:17
3. DONE SOMEBODY WRONG 4:01
4. ONE WAY OUT 8:44
5. STORMY MONDAY 8:12
6. MIDNIGHT RIDER 3:34
7. RAMBLIN' MAN 7:33
8. IN MEMORY OF ELIZABETH REED 17:20
9. STATESBORO BLUES 4:28
10. COME AND GO BLUES 5:15
DISC FOUR: LIVE AT WINTERLAND, SEPTEMBER 26, 1973
1. SOUTHBOUND 6:01
2. JESSICA 9:46
3. YOU DON'T LOVE ME (includes AMAZING GRACE) 10:48
4. LES BRERS IN A MINOR (with drum solo) 25:47
5. BLUE SKY 4:49
6. TROUBLE NO MORE 4:47
7. WHIPPING POST 15:04