Cable y Domino en Deadpool 2 Kyle Chandler y Mackenzie Davis
Kyle Chandler y Mackenzie Davis cerca de ser Cable y Domino en Deadpool 2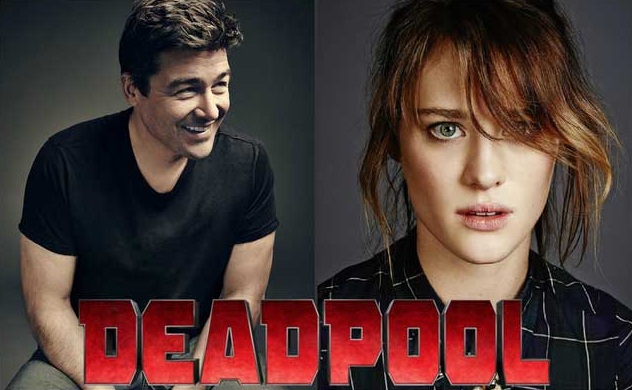 Jeff Sneider compartió un rumor este viernes en la Meet The Movie Press, sobre quién podría interpretar a Cable en Deadpool 2, un personaje que hasta en los post-creditos de Deadpool se confirmó que estaría en la secuela.

Según Jeff, hay un rumor hace meses sobre este tema:

"La gente estuvo hablando sobre Cable de Deadpool 2. Ha habido un nombre flotando por ahí para Cable desde hace meses, no ha cambiado, no sé si ha cambiado. No hice ninguna llamada sobre esto. Fue simplemente el nombre que ha estado ahí durante meses. Así que tomaros esto con muchas pinzas. Las pinzas más grandes que nuestros pequeños cerebros puedan imaginar. El nombre que está flotando por ahí para Cable ahora mismo es Kyle Chandler."

Kyle es conocido por intepretar al entrenador Eric Taylor en la serie de Friday Night Lights y a John Rayburn en Bloodline, así como también en films como El Lobo de Wall Street y Argo.

Además de Cable, Jeff habló sobre la posibilidad de que la 20th Century Fox esté considerando incluir a Neena Thurman/Domino en el film y que ya habría un posible nombre en la lista:

"El nombre para Domino, que se dice que será la sorpresa de la película, es Mackenzie Davis."

A Mackenzie la hemos visto en Marte y Las Novias de Mis Amigos, y actualmente se encuentra en la serie Halt and Catch Fire.
FUENTE:
http://redlan.com.ar/index.php/2016/08/15/kyle-chandler-mackenzie-davis-cerca-cable-domino-deadpool-2/
[/align]