'It Was Always You' lo nuevo de Maroon 5
Tras 'Maps' primer avance de su nuevo álbum, Maroon 5 estrenó en la fecha prevista su nuevo lanzamiento promocional 'It Was Always You'. La banda liderada por Adam Levine incorpora nuevos sonidos electrónicos en este corte 3 del álbum.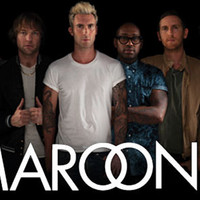 Un tema potente que mimetiza el estilo de Paul Carrak y que ha estado producido por el trío The Strangerz (Alexander Izquierdo, Jordan Johnson, Stefan Johnson).
'V' saldrá a la venta el próximo 2 de septiembre pero ya está disponible su reserva en iTunes en sus dos versiones, estándar y deluxe.
1. Maps
2. Animals
3. It Was Always You
4. Unkiss Me
5. Sugar
6. Leaving California
7. In Your Pocket
8. New Love
9. Coming Back For You
10. Feelings
11. My Heart Is Open (feat. Gwen Stefani)
Edición Deluxe
12. ShootLove
13. Sex And Candy
14. Lost Stars
¡Seguinos para mas noticias!