Preparan la secuela de 'Matrimonio con hijos'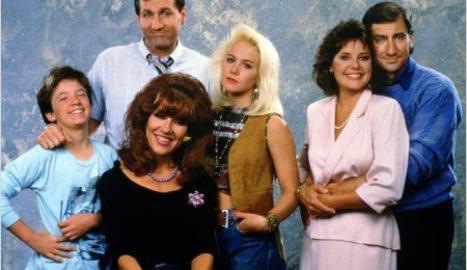 El estudio Sony Pictures Television prepara una serie derivada de 'Matrimonio con hijos' (Married With Children), uno de los formatos televisivos más populares de finales de la década de los ochenta y comienzos de los noventa, informó la revista The Hollywood Reporter.
La disfuncional familia de los Bundy podría regresar de la mano de Bud, el hijo pequeño, personaje que interpretaba el actor David Faustino en la original, ahora rodeado por sus nuevos seres queridos, según detalla la revista.
'Matrimonio sin hijos', creada por Ron Leavitt y Michael G. Moye, se estrenó en 1987 en la cadena FOX y duró 11 temporadas con un reparto liderado por Ed O'Neill (Al Bundy), Katey Sagal (su esposa, Peggy), Christina Applegate (su hija, Kelly) y Faustino (su hijo Bud).
Se desconoce por ahora si algún otro actor de la original estará involucrado en esta nueva serie derivada ('spin-off').
Los protagonistas de 'Matrimonio sin hijos' vieron despegar sus respectivas carreras tras pasar por aquella serie. O'Neill lidera ahora 'Modern Famil'', mientras que Applegate se labró una amplia trayectoria cinematográfica con apariciones en series como 'Jesse', 'Samantha ¿qué?' (Samantha Who) y 'Sin pegar ojo' (Up All Night).
Por su parte, Sagal aparece en 'Sons of Anarchy' y Faustino también interviene en 'Modern Family'.
En caso de dar luz verde esta nueva serie, se confirmaría esa tendencia actual de revitalizar series exitosas del pasado como 'Girl Meets World' y 'Full House'.