The Last of Us tendrá edición Juego del Año en PS3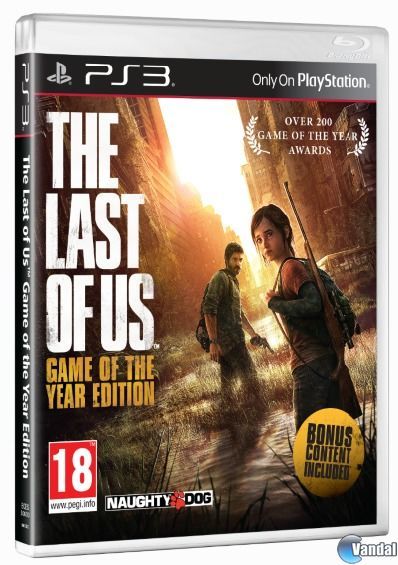 Sony ha anunciado que The Last of Us tendrá una versión "Juego del Año" en PlayStation 3.

Esta edición se pondrá a la venta el 11 de noviembre en toda Europa y su precio será de 39,99 euros. Tal y como era de esperar, incluirá los contenidos descargables más importantes que se han lanzado hasta la fecha, incluyendo Left Behind (el único capítulo descargable de historia para un jugador), Territorios abandonados, Territorios recuperados y el modo Realista.

The Last of Us es una aventura de acción, sigilo y supervivencia con un fuerte componente narrativo que ha sido aclamada tanto por crítica como por público. Aunque se lanzó originalmente para PlayStation 3, también ha acabado llegando a PlayStation 4 en una versión remasterizada.
----------------------------------------------------------------------
Te invito a esta comunidad gamer!!
Top Kids Comunidad Oficial
Consolas y juegos retros y actuales! noticias, reviews, recomendaciones, juegos, hardware de Pc y todo sobre el mundo gamer y de la tecnologia!

Te esperamos!
http://www.taringa.net/comunidades/topkids/