5 Inventos que se le atribuyen a The Beatles Erroneamente
1) Fusionar la musica Hindu con el pop Occidental


See my Friends de The Kinks fue la primera en incluir una Sitara como instrumento principal, (4 meses antes que Norwegian Wood)




Barry fantoni (amigo de The Beatles) comentó que influyó en los Beatles: «La recuerdo vivamente y aún pienso que es una notable canción de pop. Estaba con The Beatles la tarde en que se sentaron a escucharla en un tocadiscos
dijeron: "¿Sabes? Esa guitarra suena como un sitar, debemos conseguir uno de esos"




link: http://www.youtube.com/watch?v=ZCSzxkbMri8

Fuente:http://es.wikipedia.org/wiki/See_My_Friends



2) Crear Heavy Metal


"Vincebus Eruptum" álbum debut del grupo Blue Cheer, lanzado en enero de 1968, Casi un año antes que Helter Skelter (22 de noviembre de 1968) Fue el primer album de Heavy Metal, incluso antes que Black Sabbath




Son especialmente reconocidos y recordados por ser citados por distintos medios como la banda que dio origen al heavy metal.




link: http://www.youtube.com/watch?v=FafdwvD6qw0

Fuente:http://es.wikipedia.org/wiki/Blue_Cheer



3) Inventar El hard Rock


La cancion "You Really Got Me" del año 1964 de la banda The Kinks es la primera cancion registrada en cumplir con los requisitos para ser denominada Hard Rock. «You Really Got Me» se ha descrito como «una canción prototipo en el repertorio del hard rock y el heavy metal», hay que tener en cuenta que en esta epoca los Beatles aun no conseguian su sonido distintivo, y su repertorio estaba lleno de covers




La canción, que se basa principalmente en un riff ejecutado con acordes de quinta, es clave para los posteriores géneros del rock and roll, en particular en el Hard rock y el Punk rock. El crítico de Allmusic Denise Sullivan escribió: "You Really Got Me" sigue siendo una canción proyecto de Hard rock y un arsenal de Heavy metal.




link: http://www.youtube.com/watch?v=fTTsY-oz6Go



4) Crear el Rock Psicodelico


The Charlatans (1965) es cuando toma verdadera forma las características del rock psicodélico, materializa la primera actuación de una banda bajo efectos del LSD, en su presentación en el Red Dog Saloon de Virginia City, Nevada, el 29 de Junio de 1965, 5 meses antes que Rubber Soul saliera del estudio (3 de diciembre de 1965).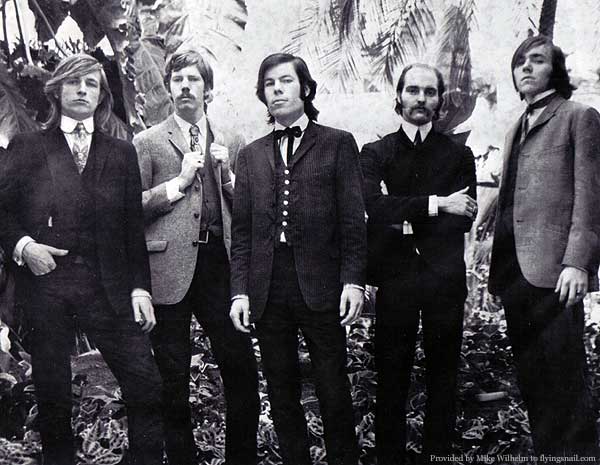 En menos de un mes de ese bizarro acontecimiento, el productor de entre otros, la banda surf The Rivingston, Kim Fowley, lanza en Julio el primer tema rock con una clara temática referente a la experiencia psicodélica llamado "The Trip" que logró un relativo éxito




link: http://www.youtube.com/watch?v=4vX9v-RF9Es.

Fuente: http://es.wikipedia.org/wiki/Rock_psicod%C3%A9lico



5) Inventaron el Rock and Roll Clasico

(Esta si es absurda)

Investigadores del tema aseguran que la primera canción de rock fue "Fat man" (1949) de Fats Domino (13 años antes que los Beatles) y luego "Rocket 88" (1951) de Jackie Brenston y Ike Turner




link: http://www.youtube.com/watch?v=aIz1cPfTRW4

Fuente:http://es.wikipedia.org/wiki/Rock

Porque hago este Post? Por Tipos cegados que escriben este tipo de posts:
http://www.taringa.net/posts/offtopic/18104768/Metalero-Los-Beatles-son-y-seran-la-mejor-banda.html