Rod Stewart biografía y discografia, info.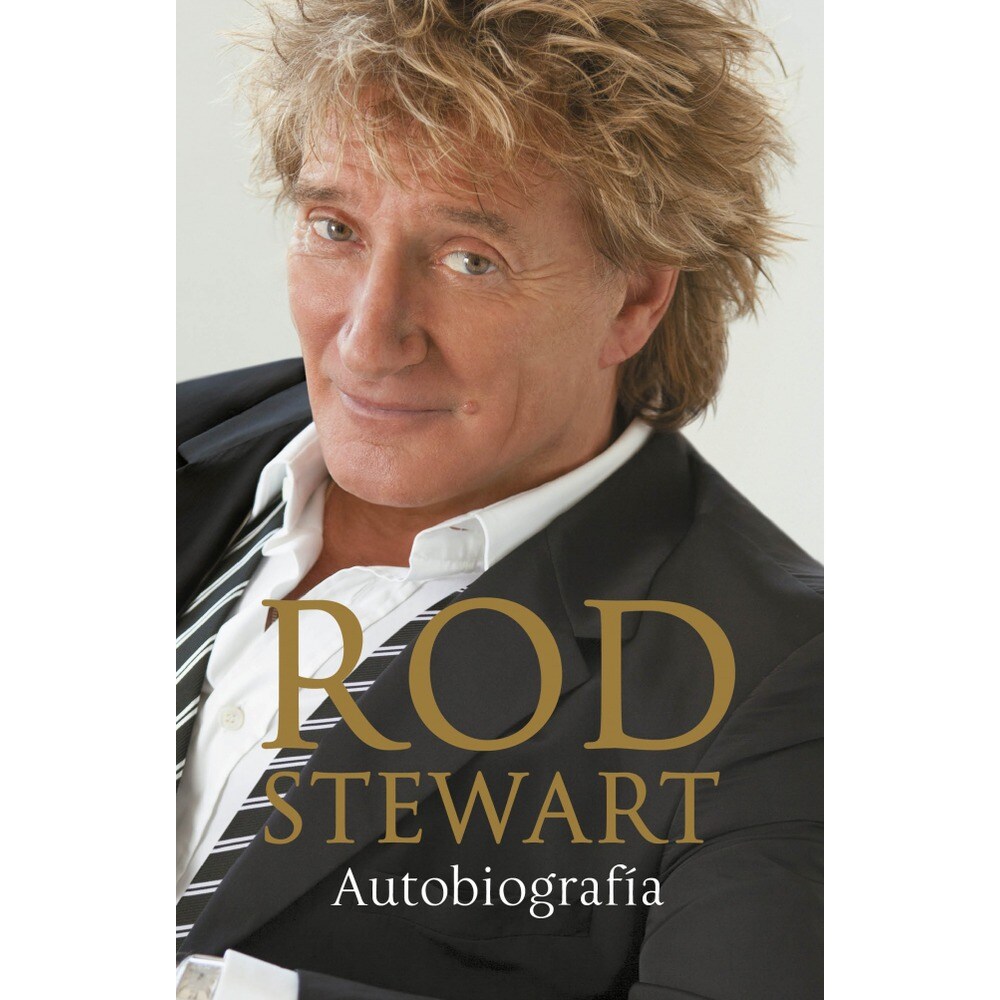 (1945/01/10 - Unknown)

Rod Stewart
Roderick David Stewart cantante británico
Nació el 10 de enero de 1945 en Highgate (Londres), el menor de cinco hijos de una familia escocesa.
De joven jugó football en las categorías inferiores del Brentford. En St.Tropez (Francia) fue arrestado por vago y el cónsul británico le hace regresar a Inglaterra.

Formó parte de varios grupos: Jimmy Powell & The Five Dimensions, Hoochie Coochie Men, The Soul Agents, Steampacket, Shotgun Express, Jeff Beck Group y The Faces. Su primer álbum en solitario se titula "An old raincoat will never let you down". Su segundo disco fue "Gasoline alley. Posteriormente aparece "Never a dull moment" (1972). Los siguientes dos años se editaron dos albums, uno de ellos recopilatorio: "Sing it again Rod" (1973) y "Smiler" (1974).

En 1975 traslada su residencia a Estados Unidos ante los problemas que tiene con los impuestos de su país. Conoce a la "Chica Bond" Britt Ekland, con la que convivirá durante algún tiempo. Sale "Atlantic crossing"(1975) con "Sailing", la cual se convirtió en el himno de la armada de su país. "A night on the town"(1976) contenía una gran canción de Cat Stevens: "The first cut is the deepest". A finales de los 70 y en los años 80 "Hot legs", "Da ya think I'm Sexy?" y "Passion", son algunas de la docena de canciones discotequeras de la época.

En 1978 se enfrenta a una reclamación de plagio por la canción "Da ya think I'm sexy". En 1979 contrae matrimonio con Alana Hamilton y son pareja hasta finales de 1983. Comienza una relación con la modelo Kelly Emberg. En 1985 actúa en el festival Rock in Rio en Río de Janeiro (Brasil). En 1986 se produce la reunión de The Faces en Wembley en homenaje a Ronnie Lane (componente de The Faces) muerto a causa de esclerosis múltiple. Graba una canción con Tina Turner "It takes two" También con Ron Isley "This old heart of mine" Glass Tiger "My town" Bryan Adams y Sting "All for love" y participa en discos homenaje como el de Carole King "So far away" y Elton John "Your song". La recopilación "Storyteller"(1989) tuvo grandes ventas. Se separa de Kelly y a los pocos meses se casa con Rachel Hunter. A mitad y finales de los 90 aparecen "A spanner in the works"(1995) y "When we were the new boys"(1998).

Realizó la gira Human Tour 2002 y se sometió a una operación a la garganta que casi lo deja mudo. A los 65 años el cantante reconoció públicamente en una fiesta a su primera hija, Sarah, nacida de un romance juvenil en una paternidad hasta entonces nunca reconocida. En 2005 un juzgado federal de EE UU le condenó ayer a pagar 2 millones de dólares más los intereses generados, por cancelar un concierto de Año Nuevo en Las Vegas (EE UU) en noviembre de 2000.

El actor puertorriqueño Benicio del Toro lo convirtió en abuelo al tener un hijo con Kimberly Stewart, hija de Rod.

Álbums de estudio
1969An Old Raincoat Won't Ever Let You Down
1970Gasoline Alley
1971Every Picture Tells a Story
1972Never a Dull Moment
1974Smiler
1975Atlantic Crossing
1976A Night On The Town
1977Foot Loose & Fancy Free
1978Blondes Have More Fun
1980Foolish Behaviour
1981Tonight I'm Yours
1983Body Wishes
1984Camouflage
1986Every Beat of My Heart
1988Out of Order
1991Vagabond Heart
1995A Spanner in the Works
1998When We Were the New Boys
2001Human
2002It Had to Be You: The Great American Songbook
2003As Time Goes By: The Great American Songbook
2004Stardust: The Great American Songbook
2005Thanks for the Memory: The Great American Songbook, Volume IV
2006Still the Same... Great Rock Classics of Our Time
2009Soulbook
2010Once in a Blue Moon: The Lost Album
Fly Me to the Moon... The Great American Songbook Volume V
2012Merry Christmas, Baby
2013Time
link:
https://www.youtube.com/watch?v=zQ41hqlV0Kk
link:
https://www.youtube.com/watch?v=Hphwfq1wLJs
link:
https://www.youtube.com/watch?v=1T9apksOv6k
link:
https://www.youtube.com/watch?v=0svqylN9oLA
link:
https://www.youtube.com/watch?v=IX_GtQSk8IE
link:
https://www.youtube.com/watch?v=IZr6AE-u2UM
link:
https://www.youtube.com/watch?v=sY2WIFGQttE
link:
https://www.youtube.com/watch?v=7T5hYlUsQ0s
link:
https://www.youtube.com/watch?v=3rFiwDE1id8
link:
https://www.youtube.com/watch?v=AHcjjxYbgNM
link:
https://www.youtube.com/watch?v=LcmwDBcqO_w
link:
https://www.youtube.com/watch?v=Hphwfq1wLJs
link:
https://www.youtube.com/watch?v=olYhTePkTxA
link:
https://www.youtube.com/watch?v=mKUbBi-NtY0
link:
https://www.youtube.com/watch?v=2VaazQfxGso
link:
https://www.youtube.com/watch?v=RstOpZi54L8
link:
https://www.youtube.com/watch?v=GKzX68o7V2Q
link:
https://www.youtube.com/watch?v=igro46Jtado
link:
https://www.youtube.com/watch?v=hVeZsG-9wVE
link:
https://www.youtube.com/watch?v=8Rvsn8Xwzzs
link:
https://www.youtube.com/watch?v=QbkwEOZ6bWc
link:
https://www.youtube.com/watch?v=oB9PYLEVp_Y
link:
https://www.youtube.com/watch?v=5wKPYL0WLr8
link:
https://www.youtube.com/watch?v=KzyBHyEF9v4
link:
https://www.youtube.com/watch?v=U4RVRkurm4Y
link:
https://www.youtube.com/watch?v=1mzDQbmtPZ0