20 Mejores Peliculas de Terror Mockumentary, Found-Footage


Que tal mis virgo-amigos, en el siguiente Post encontraras una selección de 20 películas de terror tipo mockumentary, cámara en mano o Found-Footage.

- El Post es de carácter informativo y NO contiene Links

Gracias:
Comencemos...
ALIEN ABDUCTION (1998)
- Dean Alioto
Una pelicula de culto...
THE BLAIR WITCH PROJECT (1999)
- Daniel Myrick, Eduardo Sánchez
El mockumentary mas legendario!...
LA PUERTA NEGRA (2002)
- Kit Wong
''Señor Balmaseda!''...
THE POUGHKEEPSIE TAPES (2007)
- John Erick Dowdle. Gracias a @
albertgarces
Cuando la realidad supera la ficción...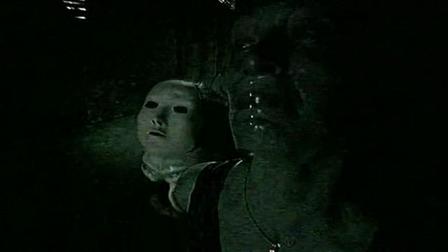 DEATH OF A GHOST HUNTER (2008)
- Sean Tretta
Los muertos no deben ser molestados...
HOME MOVIE (2008)
- Christopher Denham
La historia de una familia disfuncional que termina en el horror...
CLOVERFIELD (2008)
- Matt Reeves
Un grupo de amigos trata de sobrevivir al ataque de un monstruo de proporciones biblicas...
LAKE MUNGO (2008)
- Joel Anderson
Un final espeluznante...
QUARANTINE (2008)
- John Erick Dowdle
Shoot it ALL FOR YOUR WHORE MOTHER...
THE FOURTH KIND (2009)
- Olatunde Osunsanmi
Una historia de abducciones extraterrestres, mitad real, mitad ficticia...
PARANORMAL ACTIVITY (2010)
- Oren Peli
El que volvió a la vida el genero mockumentary... (La saga)
THE TROLL HUNTER (2010)
- André Ovredal
Fue en busca de una leyenda, solo encontro la muerte...
ATROCIOUS (2010)
- Fernando Barred Luna
37 horas de grabacion, un asesinato atroz y muchas preguntas sin resolver..
UNDOCUMENTED (2010)
- Chris Peckover
El Tio Sam no quiere que entres...
THE TUNNEL (2011)
- Carlo Ledesma
Ellos bajaron a los túneles en busca de una historia, hasta que la historia los encontró a ellos...
GRAVE ENCOUNTERS (2011)
- James Perkins (G.E. 2 - 2012)
Entraron a un psiquiatrico para filmar un episodio de su programa de actividad paranormal, fue el ultimo...
MEGAN IS MISSING (2011)
- Michael Goi
Un film que toca la fibra sensible...cruda y perturbadora.
VHS (2012)
- Adam Wingard, Glenn McQuaid, Radio Silence, David Bruckner, Joe Swanberg, Ti Wes
Varias historias, el horror es uno solo. (VHS 2 - 2013)
THE BAY (2012)
- Barry Levinson
La historia de un parasito que te come desde dentro...
CULT (2013)
- Kôji Shiraishi
Una historia de exorcismo a la Japonesa...
THE DEN (2014)
- Zachary Donohue
El Internet puede ser un medio peligroso...
EL PAPA ESPACIAL AGRADECE TU VISITA Y TU COMENTARIO