El Superman deNicolas Cage y Tim Burton vuelve a la carga
El bizarro Superman de Nicolas Cage y Tim Burton vuelve a la carga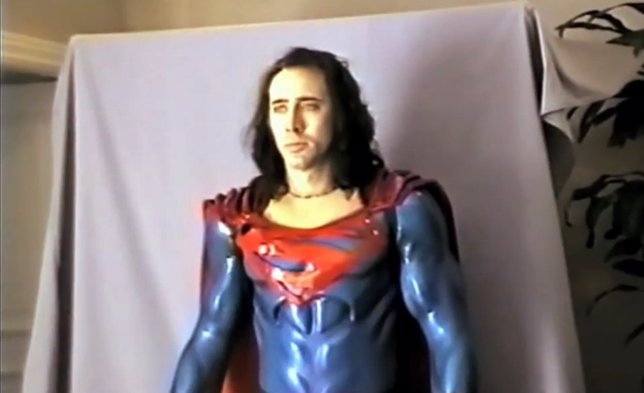 El bizarro Superman de Nicolas Cage y Tim Burton vuelve a la carga

Tim Burton y Nicolas Cage no consiguieron sacar adelante su película Superman Lives, pero el bizarro proyecto vuelve a la vida en forma de documental. The Death Of Superman Lives: What Happened? es el título de la cinta que relatará los entresijos de la fallida película sobre el superhéroe de DC Comics que presenta su nuevo tráiler En los casi dos minutos y medio del nuevo y definitivo adelanto del documental dirigido por Jon Schnepp, vemos a Tim Burton, al productor Jon Peters y ...


link:
https://www.youtube.com/watch?v=GkRxXicAuYo
link:
https://www.youtube.com/watch?v=EgxkRtFsa-s
En el documental, financiado con las aportaciones de los fans a través de Kickstarter, se revelarán detalles desconocidos como un posible cameo de Batman (en el guión de Smith, hasta que Burton lo modificó). Chris Rock (Jimmy Olsen), Tim Allen (Brainiac), Courtney Cox (Lois Lane) o Kevin Spacey, quien sí terminó dando vida a Lex Luthor en Superman Returns, fueron algunos de los nombres que sonaron para el reparto de la cinta.
El documental se podrá ver en los cines de Estados Unidos el próximo 1 y 2 de mayo. Unos meses después, el 9 de julio, saldrá a la venta en todo el mundo, con el sistema de vídeo bajo demanda.
THANK YOU