John Fogerty - Premonition (1998) DVDRIP

John Cameron Fogerty es un cantante, compositor y guitarrista estadounidense conocido por su trabajo como líder del grupo de rock Creedence Clearwater Revival.
John Fogerty - Premonition (1998) DVDRIP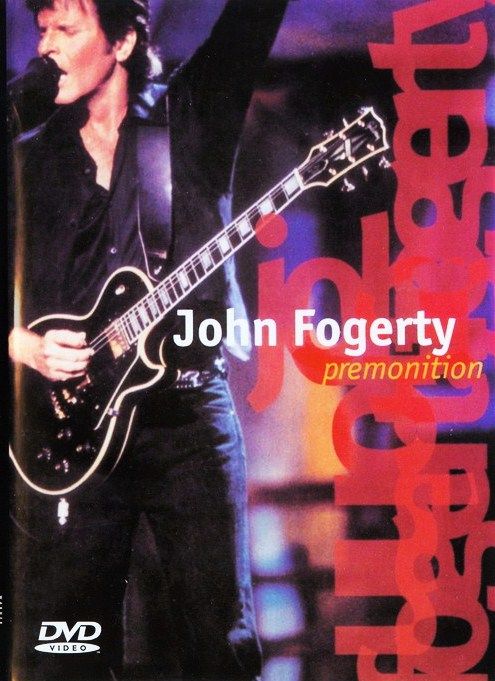 TEMAS:
01. Born on the Bayou
02. Green River
03. Susie Q
04. I Put a Spell on You
05. Bring it Down to Jelly Roll
06. Who'll Stop the Rain
07. Premonition
08. A Hundred and Ten in the Shade
09. Almost Saturday Night
10. Rockin' All Over the World
11. Joy of My Life
12. Down on the Corner
13. Centerfield
14. Swamp River Days
15. Hot Rod Heart
16. The Old Man Down the Road
17. Blueboy
18. Walking in a Hurricane
19. Bad Moon Rising
20. Fortunate Son
21. Proud Mary
22. Travelin' Band

MUSICOS:
John Fogerty - guitar, vocals
Kenny Aronoff - drums
Bob Glaub - bass
Johnny Lee Schell - guitar, vocals
Michael Canipe - guitar, vocals

MUSICOS INVITADOS:
Julia Waters, Maxine Waters & Oren Waters - backing vocals on Premonition, Almost Saturday Night & Down on the Corner.
George Hawkins Jr. - bass on Fortunate Son

INFORMACION:
Artist: John Fogerty
Album: Premonition: Live Concert Best of Creedence
Year: 1998
Genre: Country Rock/Rock & Roll
Type: DVDRIP/MP4
Audio Format: MP3
Resolution: 640 x 480
Duration: 1:29:09
Bitrate: 192/CBR
Hz: 44,100
http://fc02.deviantart.net/fs70/f/2011/277/1/d/lito_blues__d_by_luisbc-d4bshtt.swf
http://www.radionomy.com/Flash/BannerEmbed.swf?RadUID=561586b6-1eac-4dac-a094-1a030fffb378&titlesColor=a9a9fc&color=000000&autoPlay=no&lang=es"