Eric Clapton and His Rolling Hotel (1978) DVDRIP

Eric Clapton and His Rolling Hotel (1978) DVDRIP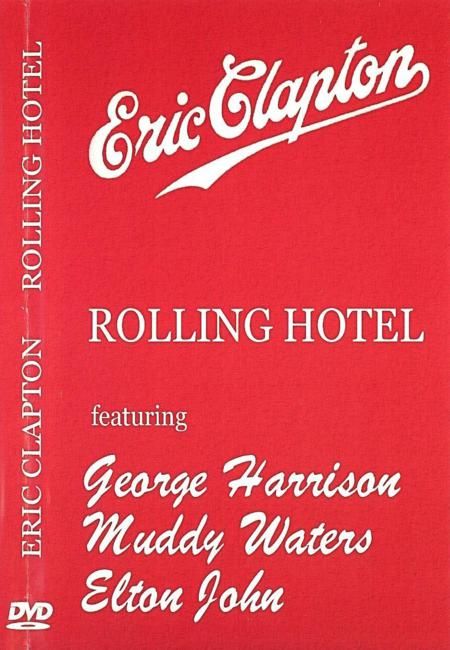 Es un documento de Eric Clapton y su banda de gira por Europa en tren en 1978, llamado "Eric Clapton y su hotel rodante" este documental fue filmado, pero nunca lanzado. Clapton puso a la banda en un tren de tres vagones que originalmente estaba a disposición de "Hermann Goering" durante los años del nazismo en Alemania.

Viajando de pueblo en pueblo y de un concierto a otro, por el continente europeo, era una manera fácil de transportar y alojar a la banda y el equipo, aparte de ofrecer amplias oportunidades para entrevistas, grupos de interacciones y filmaciones que salen en este documental.

La película funciona como un retrato muy bueno y no glamuroso de la banda en la carretera y con capturas en el apogeo de la adicción al alcohol de Clapton. En ellos habla de su carrera, su relación con Patti Boyd y la escritura de la canción 'Layla'

Clapton habla tambien sobre su música, sus obras y las sensaciones de los intereses a los espectadores, con historias de músicos como Hendrix y George Harrison. Las entrevistas se complementan con las actuaciones de Muddy Waters, Elton John y George Harrison, así como Clapton y su banda.

Temas destacados son la Cocaine, Further On Up The Road, Lay Down Sally, Tulsa Time, Worried Life Blues, Early in the Morning, Badge, Wonderful Tonight, Key to the Highway, Double Trouble, Crossroads and Layla.


TEMAS:
01. Layla
02. Tulsa time
03. When did you leave heaven
04. Badge
05. Wonderful Tonight
06. Further on up the road
07. To make somebody happy (Eric think it's called that)
08. Double Trouble
19. Cocaine
10. Further on up the road

MUSICOS:
Eric Clapton - Guitar, Vocals
Jamie Oldaker - Drums
Dick Sims - Keyboards
Carl Radle - Bass
George Terry - Guitar
Yvonne Elliman - Backing Vocals

INFORMACION:
Artist: Eric Clapton
Album: Eric Clapton and His Rolling Hotel
Year: 1978
Genre: Blues
Type: DVDRIP/MP4
Audio Format: MP3
Resolution: 640 x 460
Duration: 1:13:53
Bitrate: 192/CBR
Hz: 44,100