Tributo a las Voyager
This Animated Tribute to the NASA Voyager Space Program Is Simply Stunning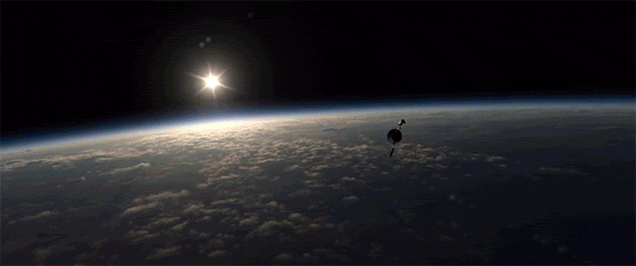 Se denomina Voyager a cualquiera de las dos sondas espaciales estadounidenses enviadas a los planetas exteriores. La Voyager 1 fue lanzada el 5 de septiembre de 1977 desde Cabo Cañaveral. Pasó por Júpiter en 1979 y por Saturno en 1980. La Voyager 2 fue enviada el 20 de agosto de 1977, pasando por Júpiter y Saturno para llegar a Urano en 1986 y Neptuno en 1989. La Voyager 2 es la única sonda que ha visitado esos dos planetas.
Santiago Menghini made this short tribute to the program using animation and real archival footage to stitch together a poetic story of its ongoing journey.

The film actually uses real photographs and plasma frequencies received by the voyager crafts. It's like we're out in space, seeing and hearing everything the voyager crafts do.
link:
https://player.vimeo.com/video/171954101